Citadel of hope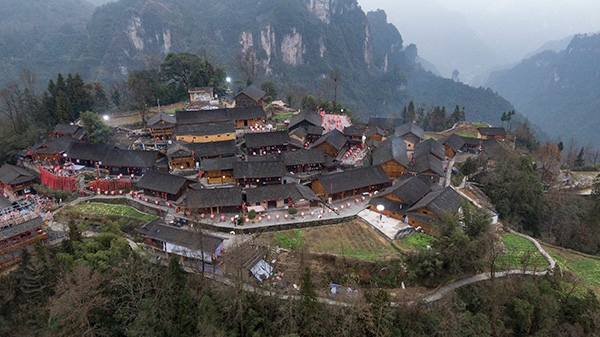 If ever there were a place in China whose very existence seemed to be in question it was Shibadong village in mountainous Huayuan county of the Xiangxi Tujia-Miao autonomous prefecture in Hunan, much of its land inarable and its transport links poor.
The few things it did have going for it, such as its scenic beauty and its ethnic traditions, seemed destined to remain secrets largely known only to itself, meaning the village's 1,000 inhabitants were severely hampered in being able to make a living.
Thus it was that in Shibadong a government policy called targeted poverty alleviation was unveiled when President Xi Jinping visited the village on an inspection tour in November 2013. That policy includes harnessing the assets of such villages to eliminate poverty and keeping a track of individual households to ensure that the measures are working. In the ensuing six years it has had spectacular results, helping to put China on the verge of eliminating extreme poverty by the end of this year.
Those results can be seen in Shibadong, whose inhabitants are now enjoying newfound wealth, better living conditions and greater work opportunities. Ten years ago such villages tended to resemble retirement communities, almost all young people having moved to towns or cities where they could make a living. But that has started to change as young people, attracted by a quieter life and seeing the opportunities revitalized villages offer, opt to go and live in them. They in turn are doing their bit to make the villages wealthier and better places to live in.