Xinjiang workers back on job in Wuxi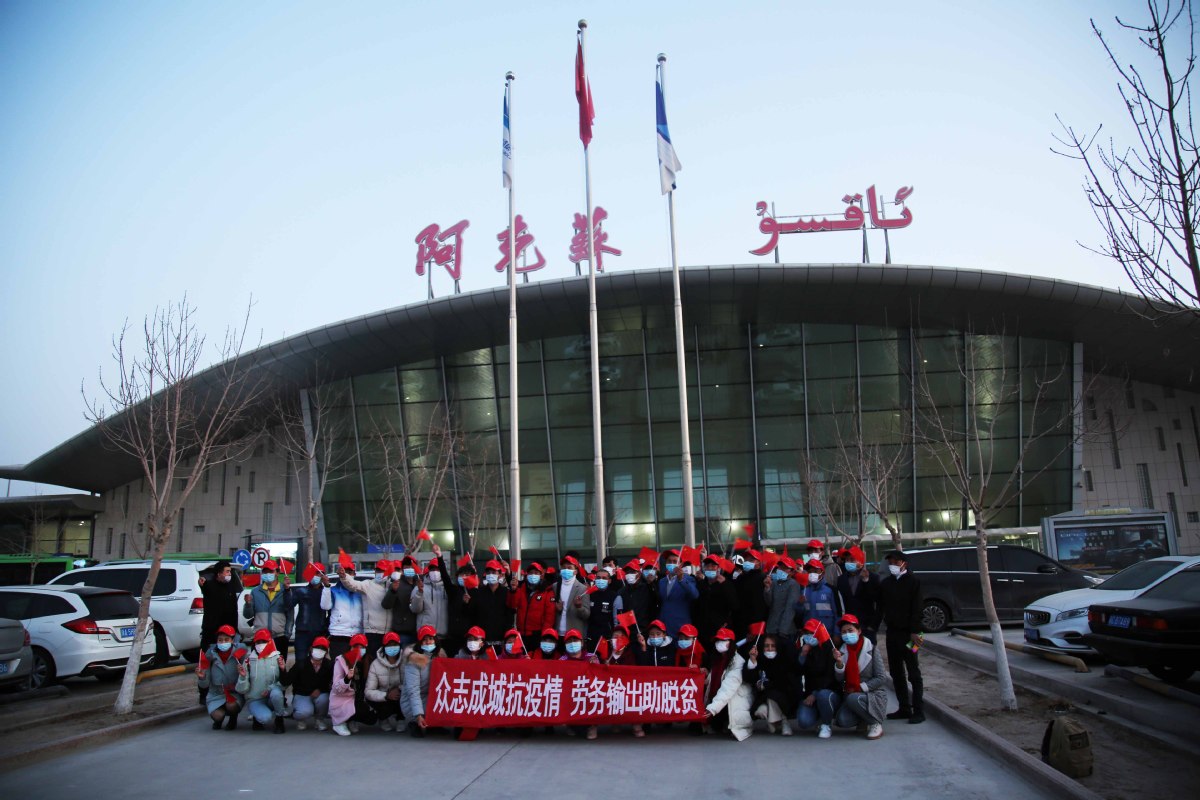 A group of 135 migrant workers from the Xinjiang Uygur autonomous region arrived in Wuxi, East China's Jiangsu province, by a chartered plane to resume work on Wednesday.
The workers, all from the Kirgiz autonomous prefecture of Kizilsu, took a plane chartered by an electric vehicle company directly from Urumqi to Wuxi.
Chen Kaiya, spokesman of Sunra, the electric vehicle company, said it worked with the local government and airline companies to charter the plane after learning that some workers of the ethnic group had difficulty returning to work amid the coronavirus outbreak.
The city's officials, together with leaders of the company, welcomed the workers at the airport. Since 2014, more than 500 workers from Xinjiang have received training at the company.