Animal population explosion unlikely after bans on eating wildlife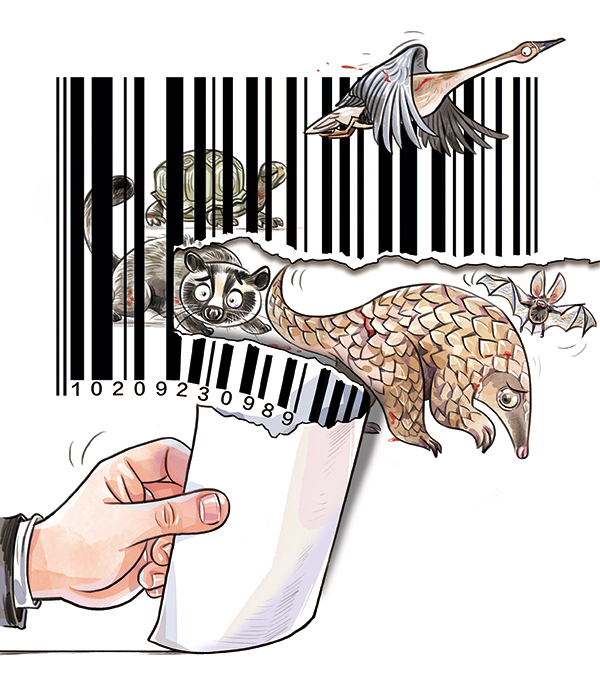 A senior wildlife protection official said Thursday that newly-instituted bans on wildlife consumption are not likely to cause the animal population to explode in the wild.
Species check and balance each other in a healthy and functional ecosystem, which would ultimately create a dynamic balance of animal populations, according to Wang Weisheng, deputy head of the National Forestry and Grassland Administration's Department of Wildlife Conservation.
But Wang admitted that "sporadic cases" of imbalances could occur in places where ecosystems have failed.
He told those at a news conference in Beijing that authorities can resort to interventions, including relocating certain animals to other places, to ward off such risks.
China's top legislature on Monday decided to ban all domestic wildlife trade, which is believed to have triggered the novel coronavirus outbreak. The bat is likely the host of the virus and the pangolin is possibly one of the intermediary hosts, according to research led by Liang Wannian, head of the Chinese expert panel on outbreak response and disposal.
China had tightened controls over wildlife breeding and consumption before the ban on Monday.
Wang said his administration has tracked the health data of staff and animals of more than 2,800 bamboo rat and badger breeding businesses, sealed off breeding bases and suspended all trading activities. Breeders were required to report animals' unnatural deaths daily.
They have also raided 350,000 diners and other venues for possible violations, he added.