Public security officials emphasize civility in virus control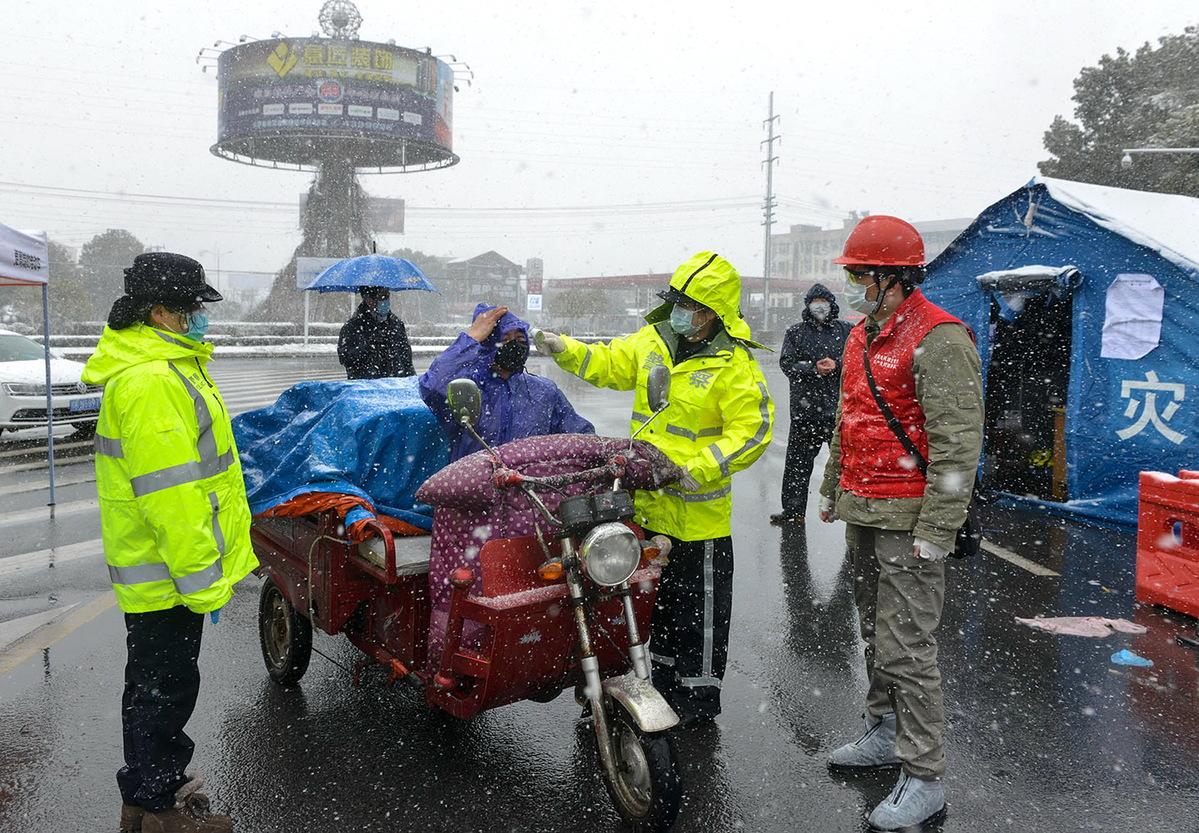 At the same time as they strictly punish those who disturb control work of the novel coronavirus pneumonia and the resumption of enterprise operations, Chinese police have also been ordered not to violently enforce laws, an official from the Ministry of Public Security said on Wednesday.

Police nationwide have strengthened efforts against those disturbing the social order and epidemic prevention, as well as the illegal wildlife trade, organized crime and telecom fraud, to ensure people's health and safety since the outbreak hit, according to Vice-Minister Du Hangwei.

As of Monday, public security departments have solved 22,000 cases relating to the disturbance of epidemic control work, with criminal detentions of 4,260 people. The figures were announced by Du at a news conference held by the State Council Information Office on Wednesday morning.

As for crimes that seriously harm people's livelihoods, such as telecom swindling and producing or selling fake surgical masks, "we've intensified the fight and worked with market regulators to ensure such offenses were discovered and combated as quickly as we could," he said.

So far, Chinese police have solved 688 cases in which people made or sold counterfeit or unqualified protective supplies, detained more than 1,560 suspects and seized more than 31 million fake surgical masks, he said, adding the money involved has reached 174 million yuan ($24.8 million).

"We'll continue the strict fight against offenses in which people seriously disturb epidemic control work and resumption of company operations, improving our work efficiency to offer better services to keep enterprises running," he said.

In response to concerns of police officers intruding in homes and publicly shaming residents who breached local rules imposed to control the spread of the virus, the official said the ministry paid great attention to these issues, and has ordered public security departments to avoid such violent law enforcement.

"We'll improve the quality of our law enforcement and deal with cases in a civilized manner," he said. "We'll seal up, seize and freeze assets of enterprises in strict accordance with laws, taking the companies' difficulties into consideration to prevent improper behavior or abuse of power," he added.