Eating wild animals? Majority of Chinese say "no"
Share - WeChat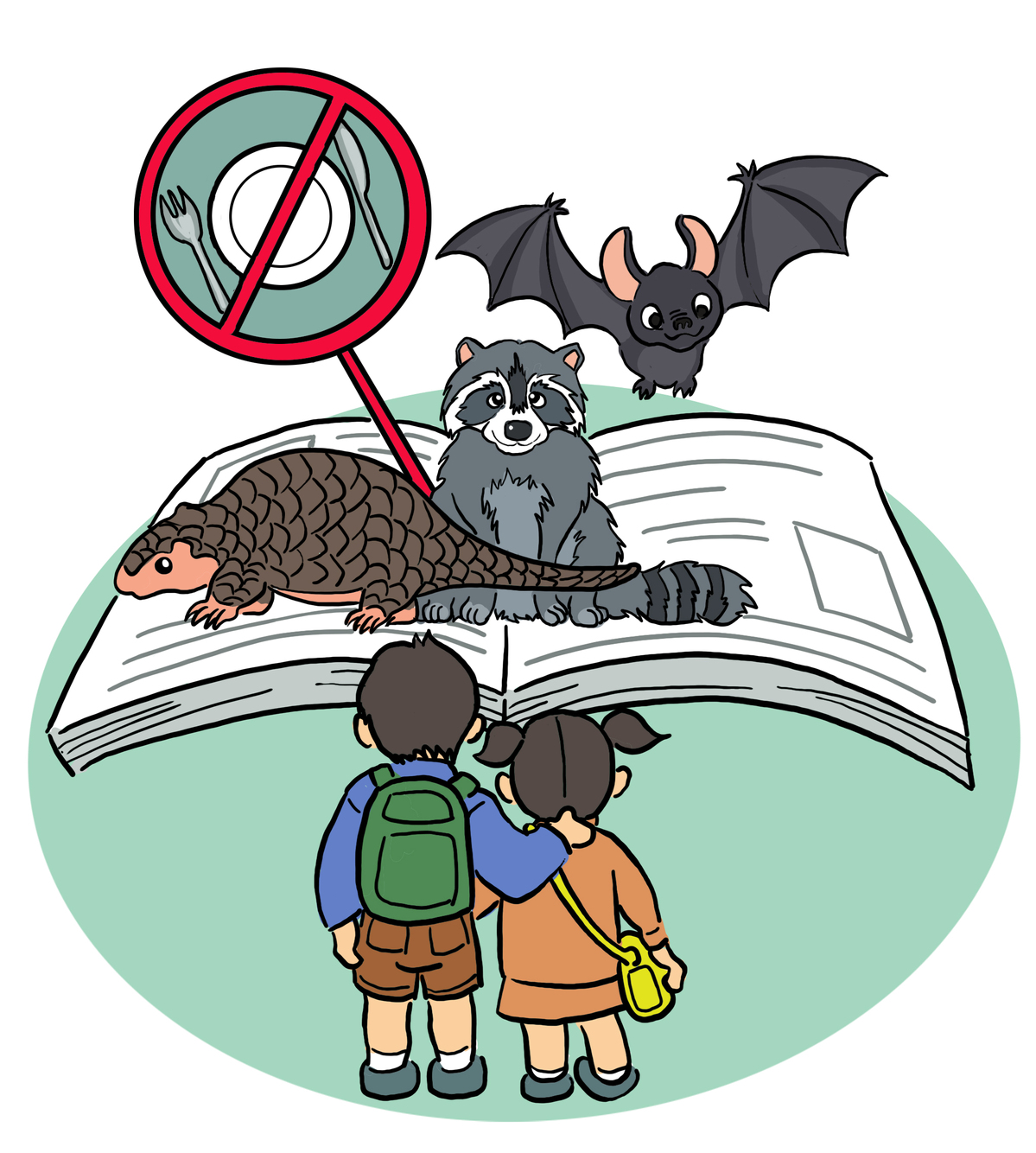 Misunderstandings spread faster than viruses. People might think that most Chinese people eat wild animals, but in fact, the majority of Chinese do not, and bat soup, which went viral online, is not "made in China" at all.
Upon hearing the news that the source of the novel coronavirus could be preliminarily traced to wild animals sold in a market in Wuhan, the reaction of Chinese was the same as most inhabitants on the globe: anger, fear and even disgust.
As reported, a video of a Chinese woman eating a bat in soup supposedly in Wuhan went viral online, and some comment sections were flooded with racist remarks. They blamed Chinese eating habits for the novel coronavirus outbreak. Some reports said, "bat soup is known to be a popular dish in Wuhan."
However, the video was not set in Wuhan; it was in Palau, a western Pacific island country, about 2,100 km away from China. The video was made in 2016 to display local cultures in Palau.
The woman, who tagged herself as a vlogger, explained on her Weibo account that the bat was not caught in the wild, but a fruit-eating bat raised on farms, widely used in local specialty dishes in Palau.
The reaction of fear, anger and disgust over the video can only prove that most Chinese have never heard about "bat soup" or bat on the menu before; otherwise, the video would not have triggered nationwide outrage.
In this single case, bats are barely known as edible in China. Instead, it is quite creepy for most Chinese to think about eating them.
As an online report by National Geographic mentioned, to many Chinese, consuming wild animals is "a cultural outlier." "For example, in Guangzhou, a city of 14 million in the southeast, eating wildlife appears exceedingly common, while in Beijing, it's exceedingly rare," the report said, adding that even in the same city of Guangzhou, residents' attitudes towards wildlife are quite different.
The public opinion is quite clear. Nearly 97 percent are against eating wild animals and about 79 percent are against using wildlife products including fur and bones, said an online survey launched by the Peking University Center for Nature Society and other partners from Jan. 28 to Feb. 14, which attracted nearly 100,000 participants.
The government has moved fast. China's top legislature on Monday adopted a decision on thoroughly banning the illegal trading of wildlife and eliminating the consumption of wild animals.
Before this, China had imposed a temporary ban on the trade of all wild animals across the country soon after the attack of the epidemic. It also decided to fast-track legislation of the law on the protection of wildlife, which has been in force since 1989 and was revised in 2016.
The epidemic situation in early 2020 might be an opportunity for China to rachet up the wildlife conservation system, reframe people's relationship with wildlife and boost public education.
Most Viewed in 24 Hours
China Views