Four in Northeast China possibly infected after traveling to ROK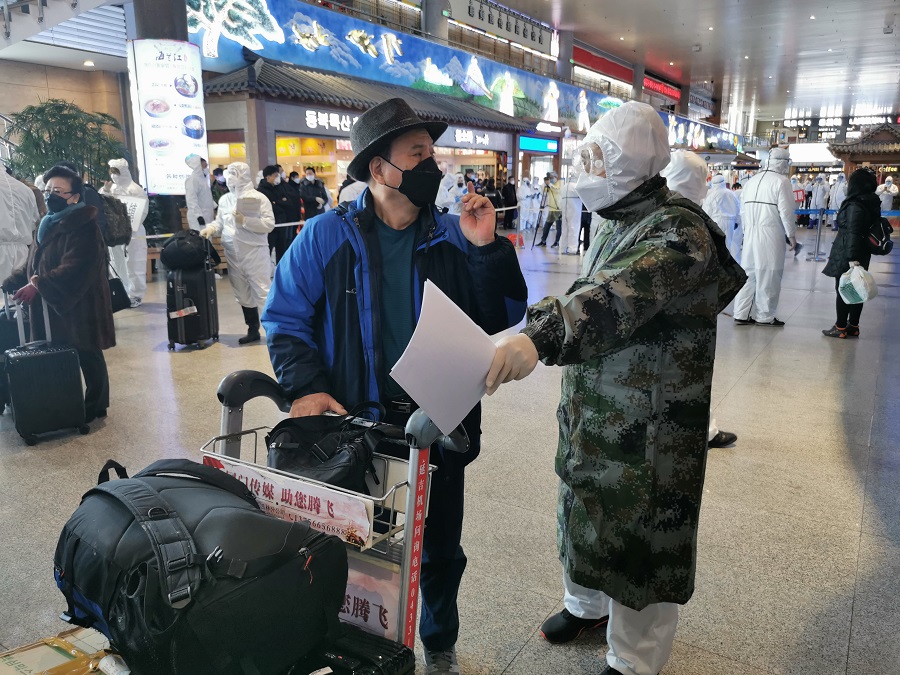 Four people had developed fevers by Monday afternoon after flying from the Republic of Korea to Yanji, Yanbian Korea autonomous prefecture, Northeast China's Jilin province over the weekend.
The four are being treated in isolation in the city.
To prevent the spread of the novel coronavirus, the prefecture has ordered that all passenger information must be sent to destination cities two hours before planes land. The cities will send special vehicles to pick up passengers from Korea before sending them to their destinations.
All passengers from Korea must sign a legal document to pledge their responsibility in preventing the virus, and will be quarantined for 14 days in their homes or at a local school.