Virus chill bites on slopes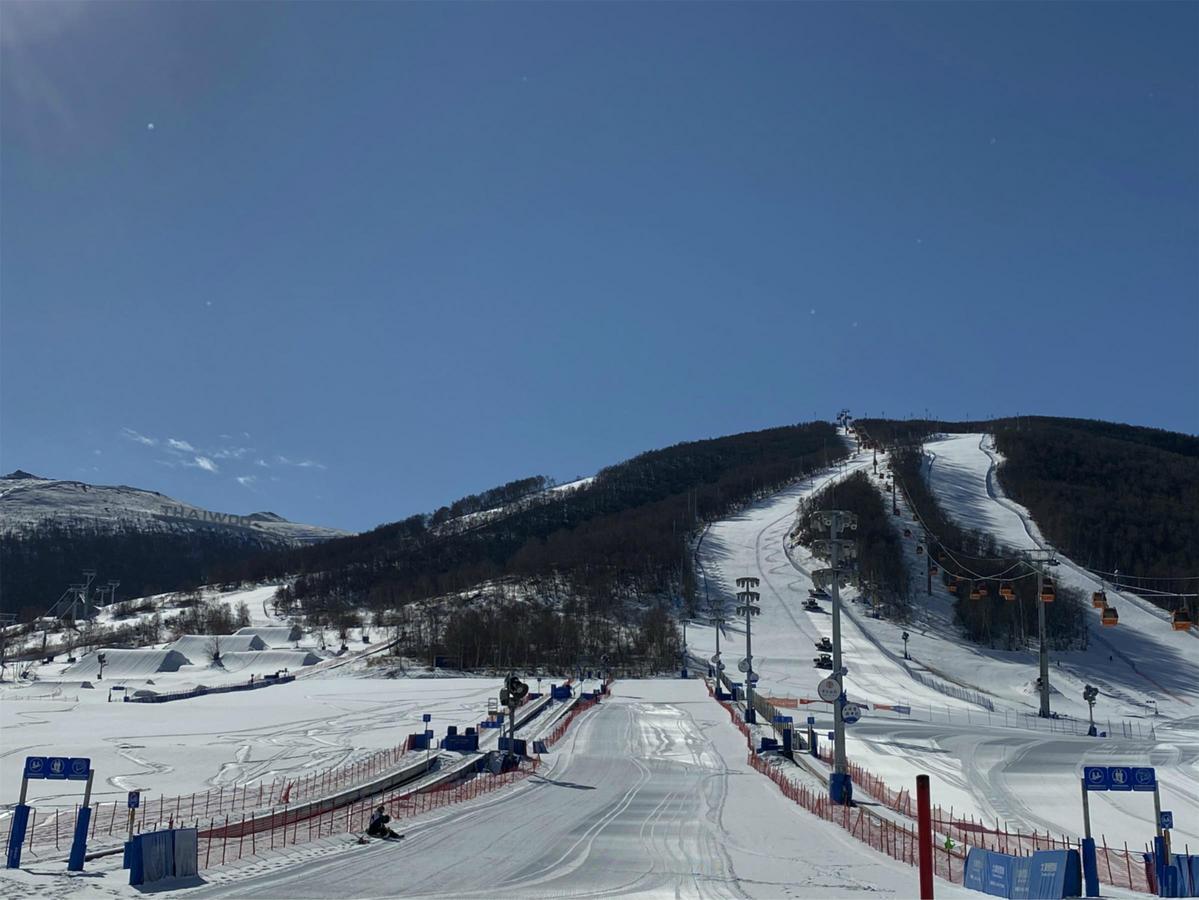 China's ski industry shaken by outbreak's 'full-on blow', but resolute resort owners determined to bounce back
With businesses stifled by the novel coronavirus outbreak, China's fledgling ski industry is relying on a joint effort from investors and government as it struggles to pull through its "coldest" winter.
The recent Spring Festival break-usually peak season for skiing-was hit particularly hard by the COVID-19 epidemic, with resorts closed, events canceled or postponed and consumers grounded to contain the risk of infection. The cumulative effect has posed an unprecedented challenge to businesses that have been put under huge financial pressure.
Since the beginning of the holiday on Jan 24, over 95 percent of the country's 770 ski resorts have been temporarily closed, cutting the estimated number of consumer visits for the whole 2019-20 season to about 11 million-a year-on-year drop of 47 percent, according to the China Ski Industry White Paper (2019) published on Tuesday by industry analyst Carving Ski.
The report also estimated that the sector would bear total losses of up to 8 billion yuan ($1.14 billion) due to sharp declines in ticket sales, equipment rental, training and accommodation for almost half of the season (December to February) while continuing to incur heavy costs in wages, facility maintenance and utilities.
With winter sports participation gaining momentum in China leading up to the 2022 Winter Olympics, the epidemic has caught industry stakeholders off guard at what was supposed to be a golden time for growth, said Wu Bin, a vice-chairman of the Beijing Ski Association.
"The outbreak of the virus hit everyone involved in the business as well as skiing enthusiasts with a head-on blow," said Wu, who is also president of Beijing-based consultancy Carving Ski.
"The negative impact of the business shutdown during the holiday break, which usually comes with a consumption peak, is catastrophic, especially for those new resorts counting on the first couple of seasons of operation to survive."