Vigilance increases amid global spread
By WANG XU in Tokyo and BELINDA ROBINSON in New York | China Daily Global | Updated: 2020-02-24 09:06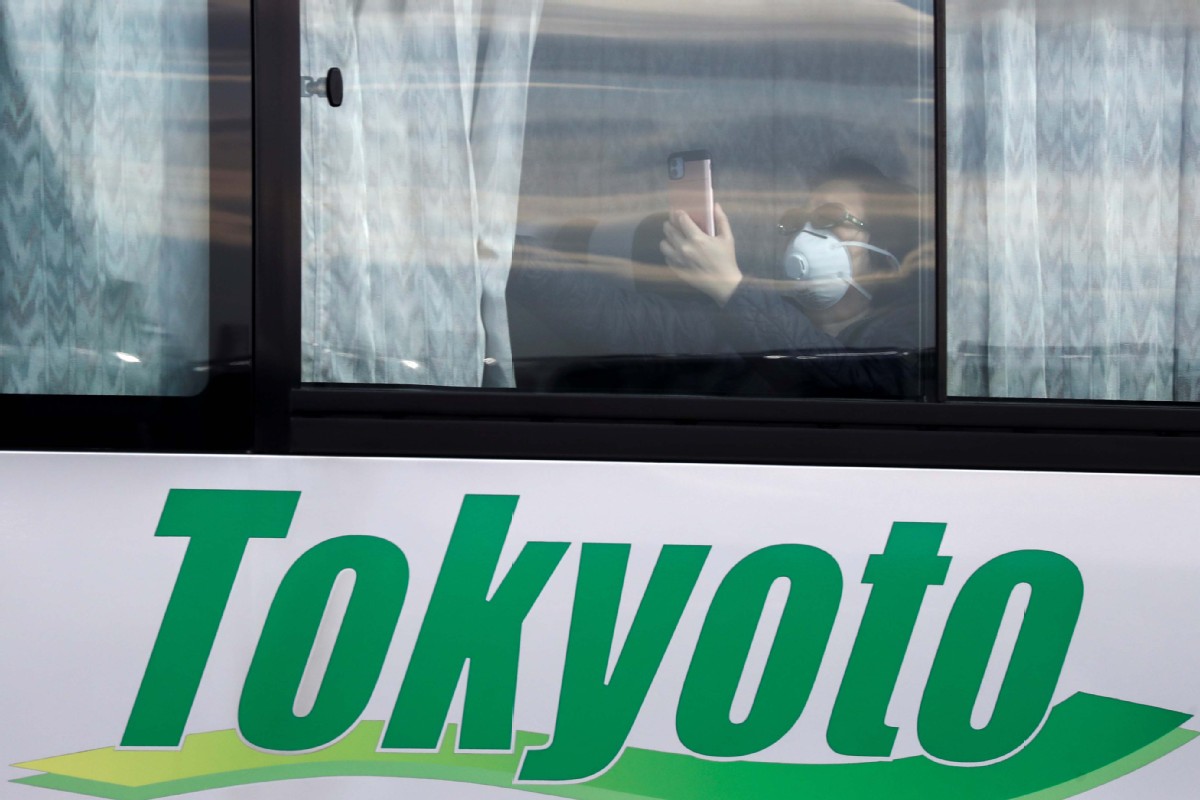 With novel coronavirus pneumonia spreading fast outside China, authorities in Japan, South Korea, Italy and Iran in particular have ramped up measures to contain COVID-19.
On Sunday, South Korea raised its alert to the highest level after the virus spiraled in just a few days to 602 confirmed cases and six deaths, Yonhap News Agency reported.
The move allows the government to lock down cities and take other sweeping measures to contain the outbreak.
"The coming few days will be a critical time for us," South Korean President Moon Jae-in said on Sunday at an emergency meeting of government officials to discuss the outbreak. "This will be a momentous time when the central government, local governments, health officials and medical personnel and the entire people must wage an all-out, concerted response to the problem."
Japanese Emperor Naruhito, who turned 60 on Sunday, offered his sympathy to those affected by the virus. Japan has had more than 838 confirmed cases, including 691 from the cruise ship Diamond Princess, which has been quarantined in Yokohama.
"I hope that the escalation of the infections will be contained as soon as possible," Naruhito told reporters at a news conference in Tokyo on Saturday.
Japanese Prime Minister Shinzo Abe ordered the country to check on the health conditions of people who have disembarked from the ship and to prepare for a potential surge in infections.
A passenger who had been aboard the cruise ship tested positive after arriving home in Japan despite a negative reading during the ship's quarantine.
Several countries have responded to the worsening situation in Japan and South Korea.
The United States raised its travel alerts for Japan and South Korea on Saturday to Level 2 on a four-level scale, urging its citizens to exercise "increased caution" when traveling to the two countries. Previously, it was at Level 1, which called for "normal precautions".
The US Centers for Disease Control and Prevention said Japan and South Korea are seeing "sustained community transmission" of the virus and called for the elderly and those with chronic medical conditions to consider postponing nonessential travel there.
Britain on Saturday advised against "all but essential travel" to Daegu and Cheongdo due to the outbreak, after South Korea's government designated the two cities as "special care zones".
Turkmenistan is quarantining in hospitals any Koreans who arrive there, regardless of symptoms, while Kazakhstan plans to keep Koreans and citizens from coronavirus-hit countries under residence quarantine for 24 days, according to the Korea Times.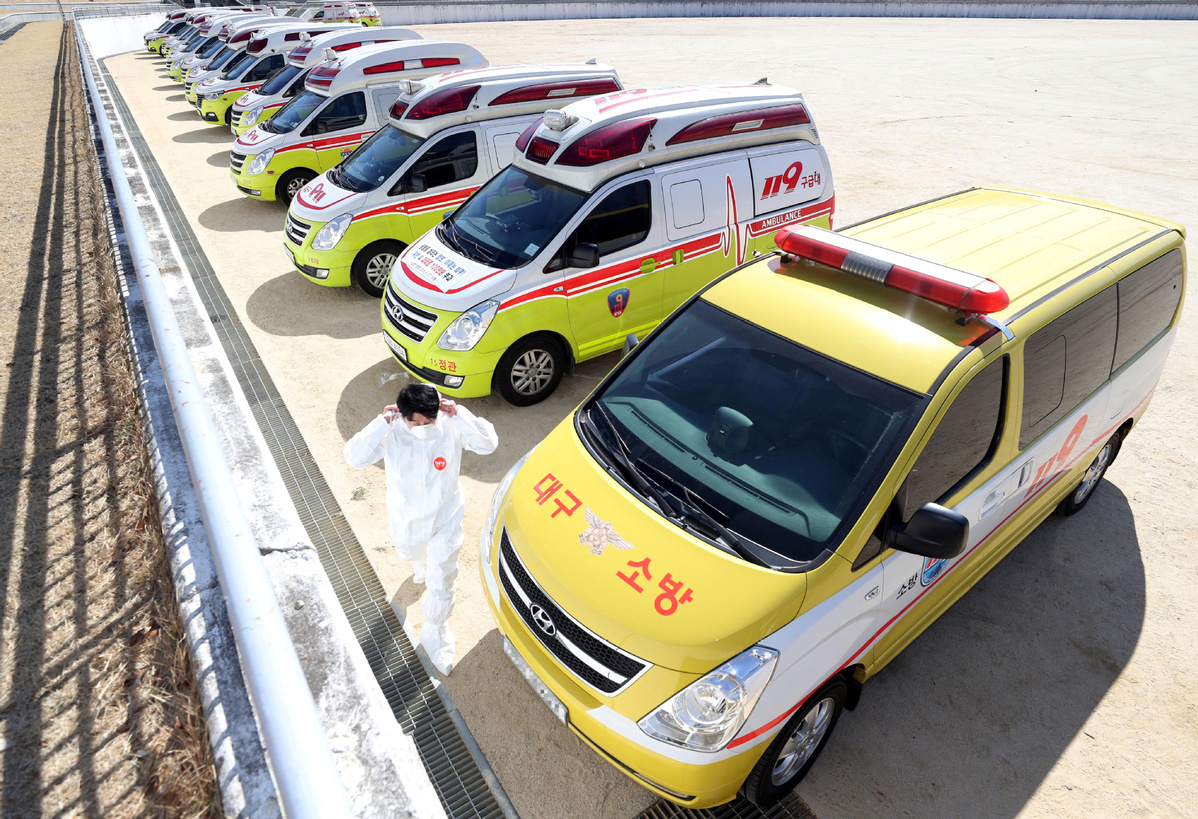 With 34 confirmed cases in the United States, the CDC said officials are working with state and local health departments to prepare for a possible pandemic in the country.
US President Donald Trump was expected to ask Congress for emergency funds, possibly $1 billion, to fight the coronavirus outbreak, according to Politico.
The money could be spent quickly on developing potential vaccines and lab tests.
Nancy Messonnier, director of the CDC's National Center for Immunization and Respiratory Diseases, said at a news briefing on Friday that the CDC is expanding its surveillance for the disease and preparing for the possibility that COVID-19 could spread more widely in the US.
"This new virus represents a tremendous public health threat," she said. "Our goal continues to be slowing the introduction of the virus into the US. This buys us more time to prepare communities for more cases and possibly sustained spread."
Italy put in place strong measures to contain the coronavirus, as it reported its second death and a total of 132 cases nationwide.
Italian Prime Minister Giuseppe Conte said travel to and from an area of about 50,000 people southeast of Milan is banned. The country is also canceling top-flight soccer games, and the government said local authorities can call in the military to enforce the quarantine if needed.
While Conte said Italy won't seek a suspension of the Schengen Agreement, which eliminated immigration controls among 26 European countries, the surge in the virus illustrates the potential threat to borderless travel, according to Bloomberg.
In Iran, a sixth person died in the central province of Markazi on Saturday, according to Bloomberg, which quoted a report from Iranian news agency Tasnim.
Iran's health officials reported 785 suspected cases, raising the possibility of far wider infection. There have been 28 confirmed cases in the country.
Iran has ordered schools in six provinces to close. Soccer teams, concert halls, theaters and cinemas also have been told to cancel events, the Islamic Republic News Agency reported.
Kuwait Airways said it would send planes to Iran's second-biggest city, Mashhad, to evacuate more than 700 Kuwaiti citizens. Private flights have been halted, Bloomberg said.
Israel blocked the entry of South Korean tourists on Saturday, a day after the Middle Eastern country reported its first case of the virus. It also expanded quarantine regulations, requiring Israelis returning from South Korea and Japan to remain in isolation for two weeks, according to Bloomberg.