Transcultural vision in new decade of inclusiveness

Fashion designer and aesthetic style powerhouse Duro Olowu brings his beautiful transcultural vision to the new decade of inclusiveness.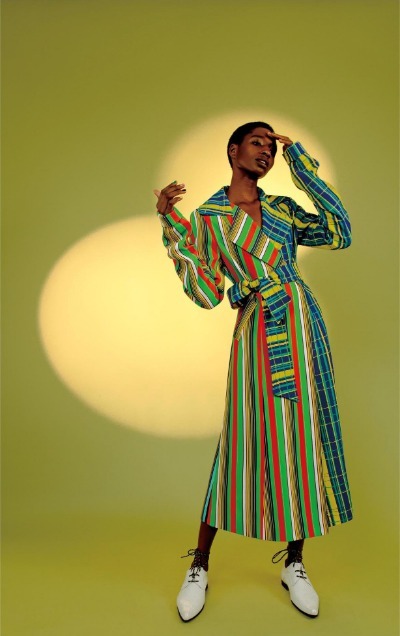 Nigerian-born, London-based designer Duro Olowu is globally known for his womenswear label that he launched in 2004 (which chiefly mixes prints and textures) and his penchant for dressing women in the art world.
Characterised by evocative patterns, unique fabrics, impeccable construction and a saturated palette, his garments are informed by his international background and curator's eye. His Duro dress – a stunning knee-length skirt featuring a '70s silhouette with wide sleeves and patchwork materials – was named Dress of the Year by both British and American Vogue in 2004, and he was named New Designer of the Year in 2005 at the British Fashion Awards. Former US First Lady Michelle Obama wore his designs and had him decorate part of the White House.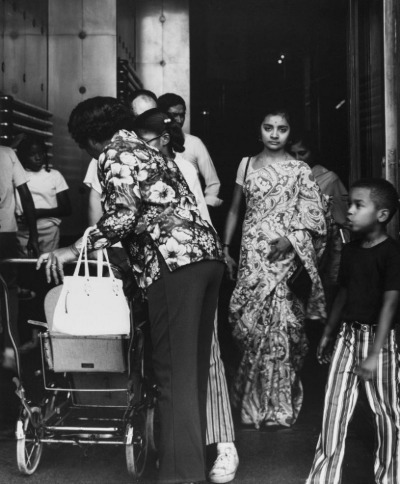 Olowu's spring/summer 2020 collection is inspired by sketches by Françoise Gilot (who, among other notable achievements, was Pablo Picasso's romantic partner) and Beth Lesser's photographs of Jamaica in the early 1980s. His multinational, multicultural viewpoint has translated into hugely popular platforms and projects, from his dynamic Instagram account (@duroolowu) to his revelatory curatorial projects in London and New York.
On the back of last year's inaugural Virgil Abloh fashion exhibition at Chicago's Museum of Contemporary Art (MCA), it seems only fitting that Olowu turns his curatorial cosmopolitan eye towards the Windy City this month. Drawing from Chicago's public and private art collections, Olowu's Seeing Chicago (which opens on February 29) reimagines the relationships between artists and objects across time, media and geography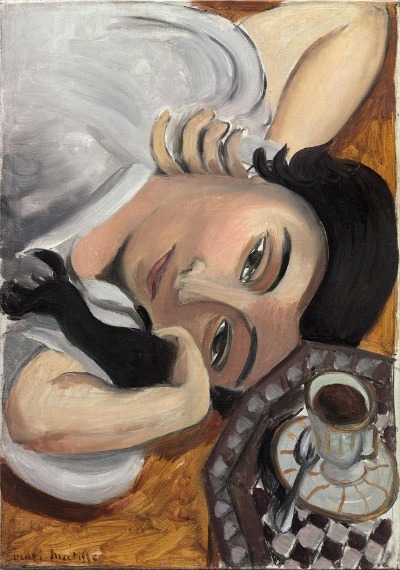 In his inimitable style, Olowu combines photographs, paintings, sculptures and films in dense, textural scenes that incorporate his own fashion work and the art of Chi-Town locals including Kerry James Marshall, Ed Paschke and Karl Wirsum, along with Jae Jarrell and Gerald Williams, members of the city's Africobra artists' collective.
Olowu has been called a "master of mixed-media dressing" – and this appetite for combining various aesthetics drives his increasing influence as a stylemaker. His 2014 "Afro Deco" collection epitomises this approach; he was inspired by the 1920s artist and furniture designer Eyre de Lanux, as well as the colour palette of his artist friend Chris Ofili's 2007 painting The Raising of Lazarus. The SS16 collection was inspired by Hungarian-Indian painter Amrita Sher-Gil and the Montego Bay style of Caribbean women who migrated to England in the '50s.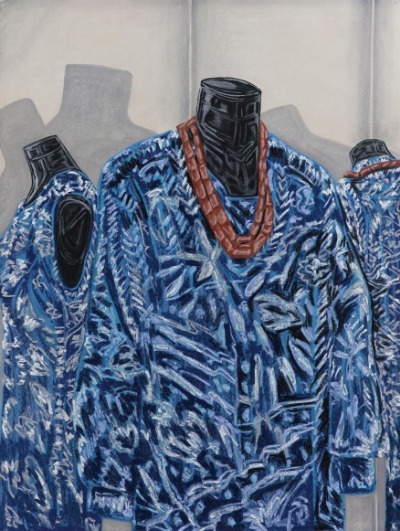 Olowu's curatorial prowess was much in evidence at London's Camden Arts Centre in 2016 for Making and Unmaking, a group show in which he assembled artists as diverse as Isaac Julien, Grace Wales Bonner and Irving Penn to examine the notion of "art-making" – and in particular, the difficulties for black artists.
That keen awareness has boosted the popularity of his Instagram account, which functions like a digital moodboard or sketchbook of anyone and everyone in the black visual culture of art, music and performance, thereby bringing them greater attention and a wider audience in Olowu's bid to reconsider how we perceive notions of race and beauty.
If 2020 is to be the decade of cultural immersion, then Olowu's American venture is as transcultural as aesthetics gets.