Disney's Chinese dreamer
Share - WeChat The amazing legacy of Chinese-American film art pioneer Tyrus Wong.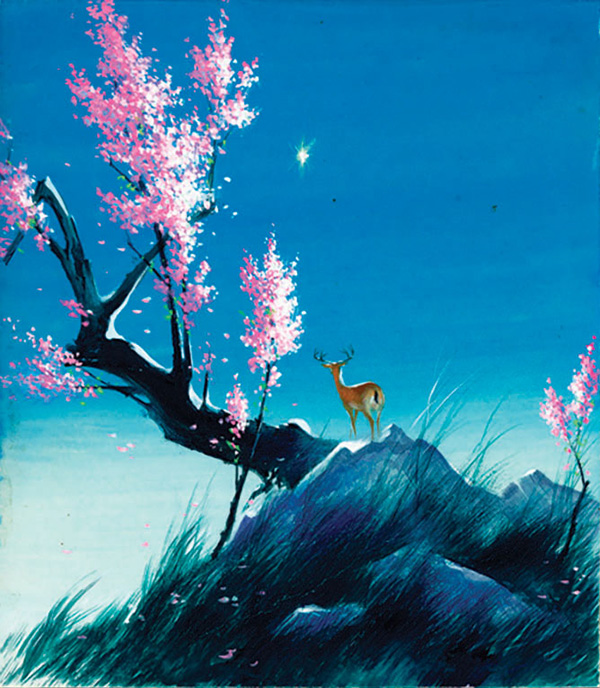 Under the crystal-blue dome, beneath a cherry tree, stands the lonely figure of a young deer looking into the distance. Leaving an indelible mark on the history of US animated film, this image of Bambi was created by renowned artist Tyrus Wong, whose legacy today, 110 years after his birth in 1910, seems more pioneering and pertinent than ever.
Bidding farewell to his mother and sister at the age of nine, Wong, born in Taishan in China's Guangdong province, sailed with his father to a distant land.
Encouraged by his father to practice calligraphy at night in lieu of art school, the young Wong eventually dropped out of junior high school in California to attend Otis College of Art and Design on a full scholarship. He received formal Western art training while studying the art of the Song Dynasty at Los Angeles Central Library in his free time.
Wong's Chinese roots and American upbringing allowed his work to flourish in the heartland of the world's film industry, Hollywood, at a time when Asian faces were a rarity.
He was working as an "in-betweener" at Walt Disney Studios at the age of 28, filling out the movements between key drawings, when he learned that the studio was in pre-production for the 1942 feature film Bambi.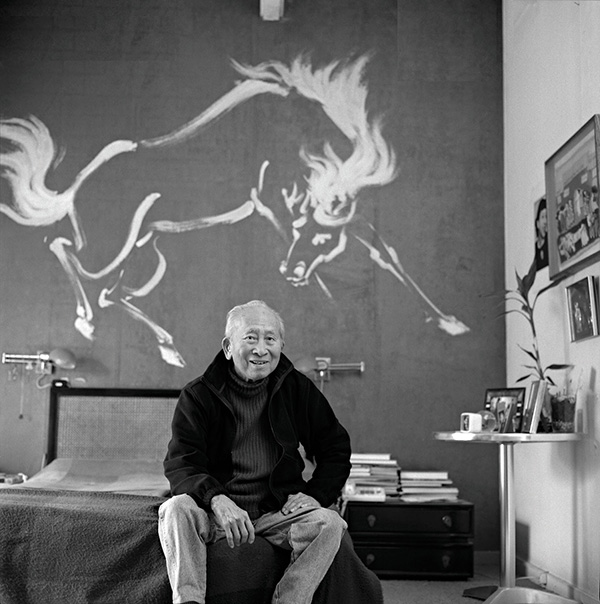 Wong went home and painted several pictures of a deer in a forest, influenced by the rich landscapes of the Song Dynasty. These evocative sketches immediately captured the attention of Walt Disney himself – the lush pastel strokes shot through with a sense of unbounded fantasy, magnificent pairs of antlers blurring into red-orange flame, flickering in the mist of green woods. They were illustrations that allowed you to almost smell the forest.
To eke out a living, Wong set up a restaurant in Chinatown, Dragon's Den, where he and his fellow artists created giant murals and hand-painted menus. He was later hired as a production illustrator and sketch artist, creating concept art for hundreds of live-action films for Warner Brothers. During his 26 years at the company before his retirement in 1968, he worked on productions including Rebel Without a Cause, Calamity Jane, The Wild Bunch, Sands of Iwo Jima and Auntie Mame.
Wong's creativity and drive helped shape the cultural and artistic life of Los Angeles in the 1930s and '40s. Little known to the public in his lifetime, by his death on December 30, 2016 at the age of 106, he had risen to prominence as a highly regarded Chinese-American artist. His story is an inspiration to all those who pursued their dreams in an unfamiliar land.
Most Popular