Chartered buses send 159,000 migrants back to work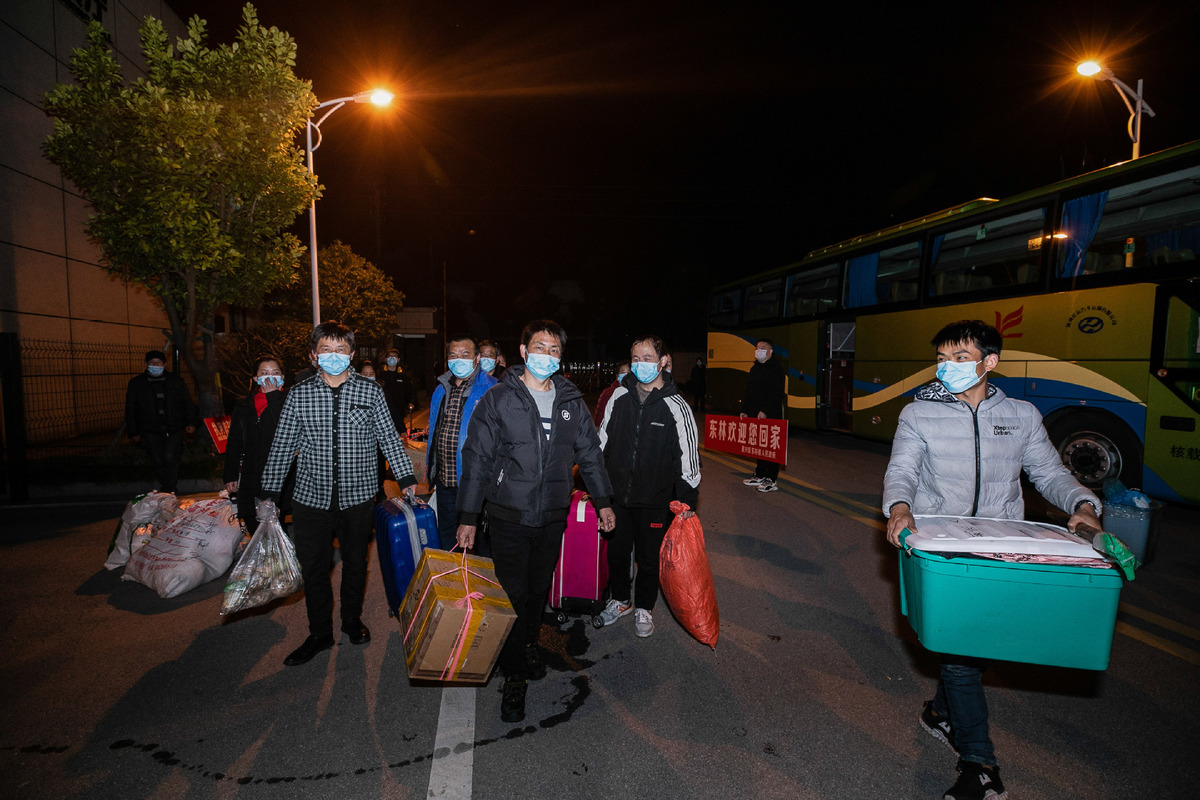 A total of 159,000 migrant workers from 24 provinces had returned to work by taking chartered buses as of Thursday, said Xu Chengguang, director of the general office of the Ministry of Transport on Friday.
By Feb 20, 26 provinces had resumed interprovincial passenger transport, and 30 provinces had resumed intraprovincial passenger transport. A total of 401 cities continued to provide ground public transport services and 78 prefecture-level cities and 90 county-level cities resumed ground bus operations.
The ministry recently has made supporting the migrant workers to return to work as the priority, Xu said.
The ministry and the Ministry of Public Security, National Health Commission and China Railway Group jointly issued a circular on Feb 19 to help the workers take the means of "point-to-point" chartered vehicles or trains to back to work, Xu said.
The ministry has instructed local competent departments of transportation to earnestly implement requirements for classification control and restore normal traffic and transportation order.
Xu said that in areas with low epidemic risk, transportation services such as road passenger transport, urban public transport, urban rail transport and taxis should be fully restored.
The above transportation services that have been suspended should be restored gradually and in an orderly manner according to the needs of epidemic prevention and control, to meet the basic needs of the people in areas with moderate risk.
In high-risk areas, medical staff, front-line personnel for public utilities, and key groups such as the elderly, the sick, the disabled and the pregnant should be ensured necessary travel before full recovery, Xu said.
"People in medium- or high-risk areas where transport services have not yet been restored cannot obstruct the means of transport from low-risk areas entering or passing through the territory," Xu added.
As of Feb 20, of the 41 cities that have opened urban rail transit, 33, including Beijing, Shanghai, Guangzhou and Shenzhen in Guangdong province are operating normally. The rest of the cities are making plans to resume operations, according to Xu.