More cities demand IDs on public transport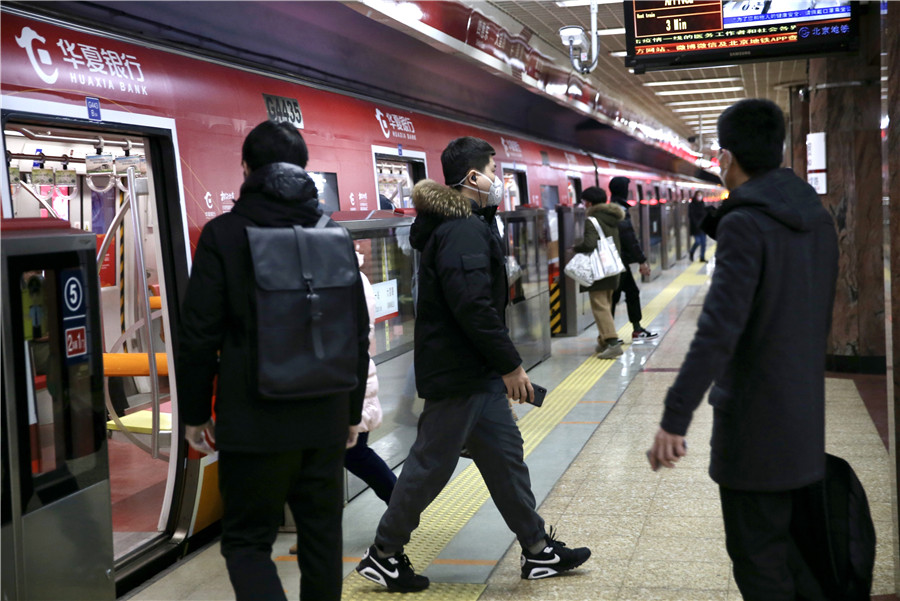 An increasing number of cities across the country have begun demanding passenger information when they take public transport to prevent novel coronavirus pneumonia (NCP) cross-infection amid the flood of workers returning to metropolises.
As production levels gradually resume, which will cause an increase of passenger numbers, five cities in North China's Hebei province have rolled out measures to lower the risk of cross-infection by requiring taxis to record each passenger's information, according to local governments.
Passengers in Shijiazhuang, capital city of Hebei province, must scan a posted QR code on taxis and fill in their identity information, such as real names, telephone numbers and boarding locations. The policy takes place on Friday.
Other cities, including Baoding and Tangshan, have launched similar measures this week.
Starting from Tuesday, Qingdao in Shandong province has requested passenger IDs when taking public transport -- buses, taxis and subways.
Many cities in other parts of the country have initiated the policy earlier this month, including Guiyang in Guizhou province, Nanjing in Jiangsu province and Changchun in Jilin province.