Drawing inspiration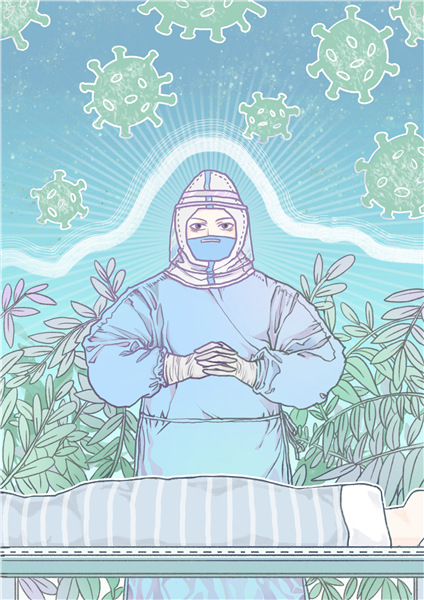 Designer Li Li was inspired by pottery figurines of the Western Han Dynasty (206 BC-AD 24) while creating a series of comics, which center on the journey of a soldier escorting Han diplomats to Xiyu, the western region in ancient China. Li has developed a new series in which the soldier-symbolizing the People's Liberation Army-battles the virus.
Themed illustrations for children related to the epidemic is an option favored by artists like Gong Jing, who had studied at the Central Academy of Fine Arts and whose hometown is in Hunan province, which neighbors Hubei.
"Every parent should seize the opportunity to educate their children about personal hygiene and disease prevention measures and they themselves should set a good example," she says. "It is the basic responsibility we ordinary people carry at this time, not just to keep our children safe but also our home and country."