Xi: Protection, care for health workers a priority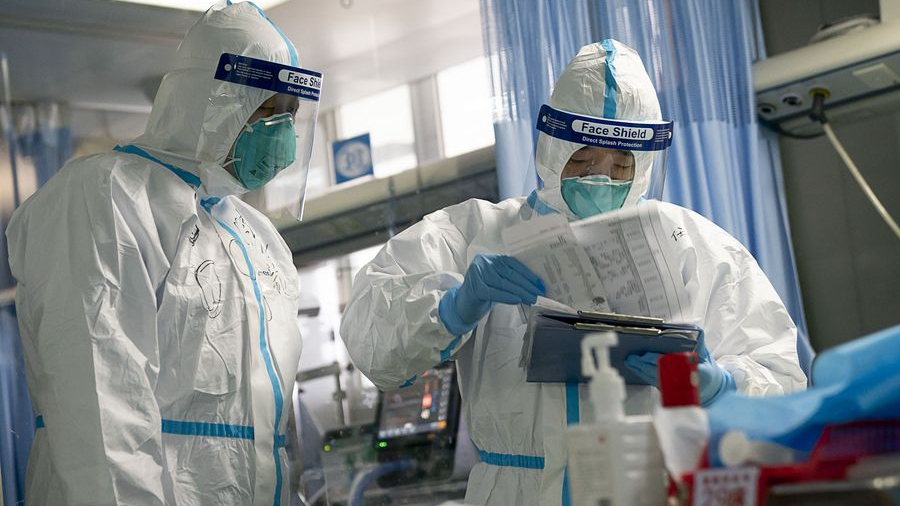 President Xi Jinping has called for greater priority to be given to the protection and care of medical workers, saying that they are the pillar of the fight against the novel coronavirus pneumonia outbreak.
Xi, who is also general secretary of the Communist Party of China Central Committee and chairman of the Central Military Commission, said in an instruction published on Wednesday that support for medical workers must be ensured in all aspects so that they can remain a strong fighting force and maintain high morale, energy and health to fight the epidemic.
Xi stressed that the government command, dispatch and logistical support measures must be more scientific and effective to help alleviate the pressure on medical workers.
He also urged efforts to ensure they have a decent standard of living, provide them with needed rest and give them support.
Authorities must guarantee that the medical teams in Hubei province and Wuhan, the provincial capital and the epicenter of the outbreak, can work in a safe, orderly, coordinated and efficient manner, he said.
Xi has underlined the importance of boosting care for medical workers on a number of occasions since the start of the outbreak. During an inspection trip in Beijing on Feb 10, he extended his regards to medical workers and made arrangements on solving their practical difficulties and problems.
The central government unveiled a raft of measures on Feb 11 to beef up support to medical workers fighting the outbreak, with steps to improve their working conditions and ensure their mental and physical health.
China has sent over 30,000 medical workers to help with the medical treatment in Hubei and Wuhan. The number of medical workers infected with the virus reached 1,716 as of Feb 11, the latest figure available, according to the National Health Commission. At least seven front-line medical workers have died.