Coronavirus cases climb to 621 on Japan cruise liner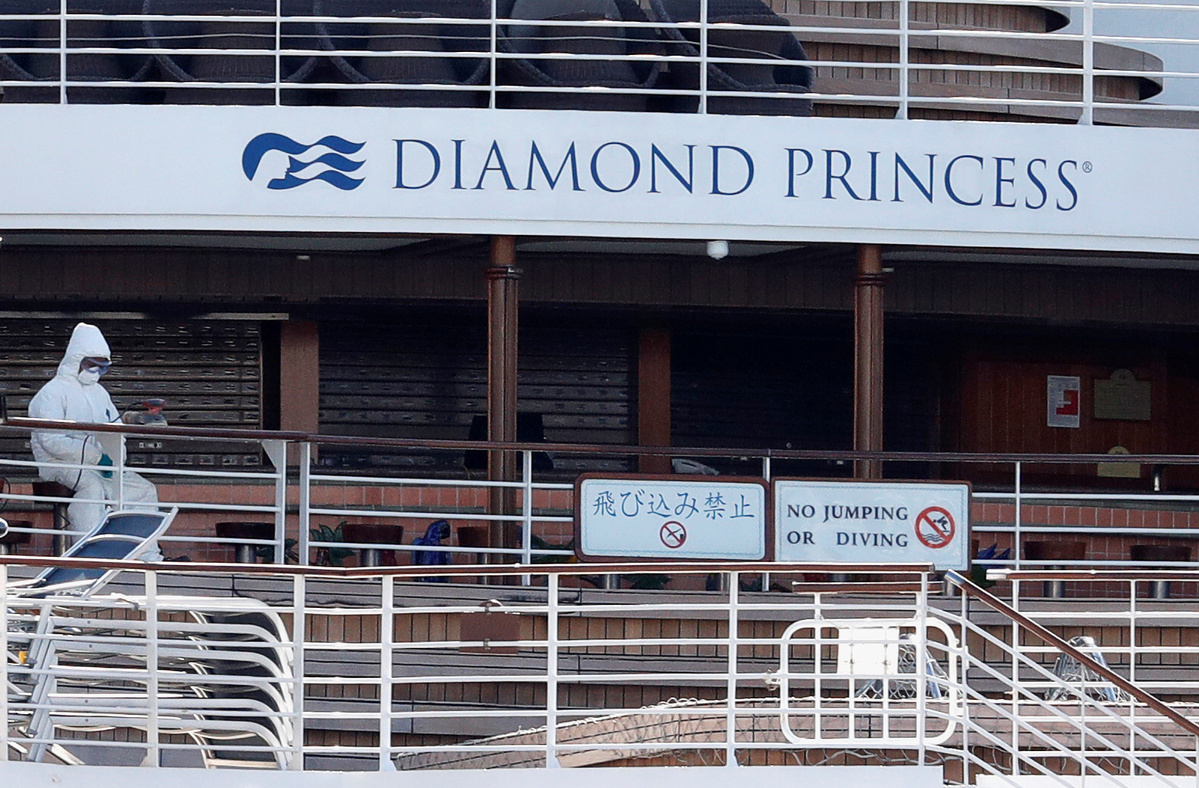 TOKYO - Coronavirus infections on a cruise ship moored near Tokyo rose to 621 people on Wednesday as passengers began disembarking following a contentious two-week quarantine that some foreign health experts said appeared insufficient to stop the spread.
Japan's health ministry said it had discovered 79 additional cases of the flu-like disease. Of the new cases, 68 showed no symptoms, it said.
About 500 people were expected to disembark the Diamond Princess on Wednesday, a ministry official said earlier, with the process completed by Friday.
The ship, operated by Carnival Corp, was quarantined after arriving in the port of Yokohama on Feb 3, after a man who disembarked in Hong Kong before it travelled to Japan was diagnosed with the virus.
It originally carried some 3,700 passengers and crew. Many of the infected people have been taken to hospital. About half the passengers are Japanese.
"Day:15: Everyone here, thanks for your support over the last two weeks," a departing passenger from Hong Kong said on Twitter, using the tag #quarantinedondiamondprincess.
Japan ranks second in the world after China for the number of confirmed virus cases because of the outbreak on the ship, which is the biggest cluster of infections outside China.
Japan has come under fire for its handling of the ship's quarantine, although top government officials have defended it.
"Unfortunately, cases of infection have emerged, but we have to the extent possible taken appropriate steps to prevent serious cases, including sending infected people to hospital," NHK quoted Health Minister Katsunobu Kato as telling a parliamentary panel.
The United States evacuated more than 300 nationals on Monday on two chartered flights and six South Koreans and one Japanese spouse flew to South Korea early on Wednesday on a chartered flight.
The Americans flown home will have to complete another 14 days of quarantine.
Australian Prime Minister Scott Morrison said there were 220 Australians on board and a total of 169 would be evacuated. They will be flown to Darwin, where they will be quarantined for 14 days.
Hong Kong has also said its residents coming home will have to spend 14 days in quarantine.
Japanese people getting off the ship can go directly home.