Public security minister discourages excessive force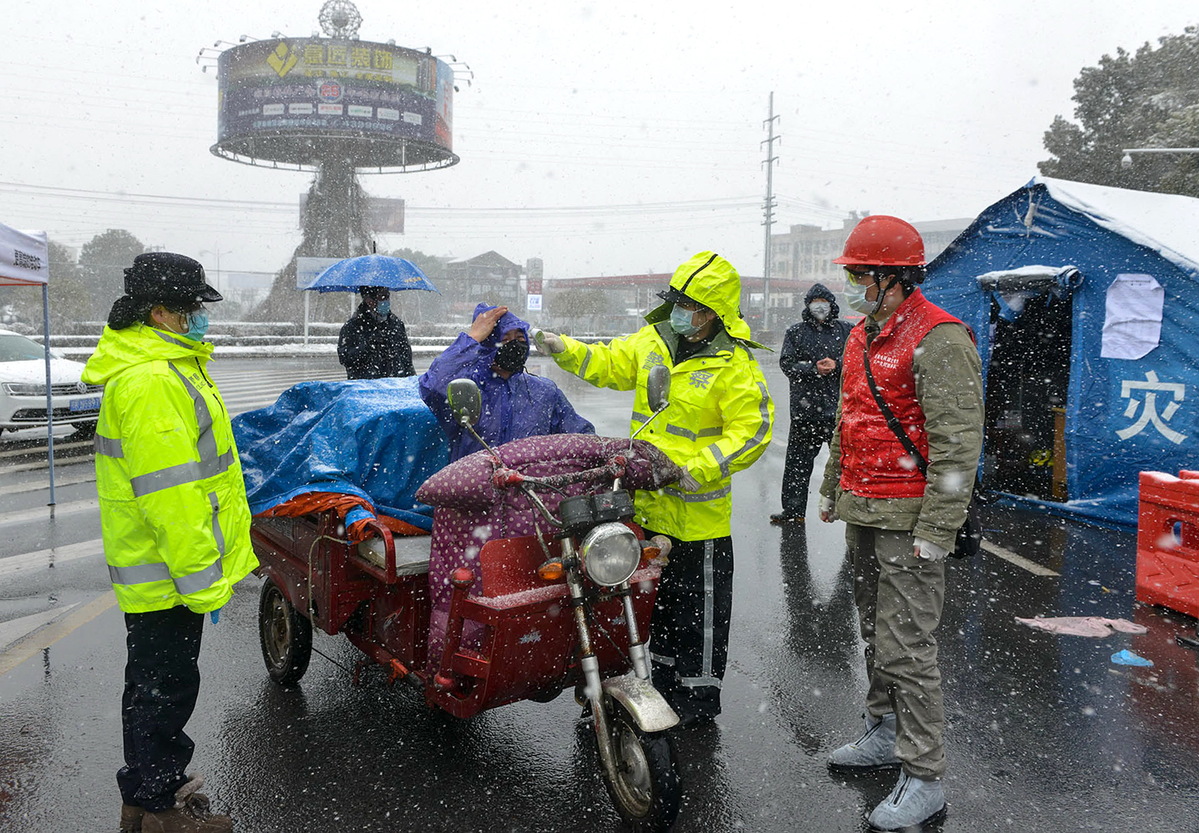 Local public security authorities should not enforce rules regarding the novel coronavirus epidemic with excessive force or brutality, Zhao Kezhi, state councilor and minister of public security, said on Tuesday.
Zhao said local police and security personnel should help protect national security and social order by stopping the spread of the virus. They should also carry out their duties in a civil and just manner in accordance with laws and regulations, he added.
Zhao's comments came following instances where some local security staff used crude practices to enforce preventive measures for the epidemic, which had gone viral on Chinese social media and resulted in many netizens questioning if the enforcement was appropriate.
Last week a family of three from Linhe village in Hubei province were playing mahjong at their home when local epidemic prevention workers broke into the house and threw their teacups on the ground, prompting one of the villagers to go into a physical altercation with the guards.
The local epidemic prevention authority said in a statement on Tuesday the incident happened because the family played mahjong with their doors open. The situation escalated when the patrolling guards returned and found the family still playing despite being warned to mend their ways earlier that day.
Nevertheless, the local authority said it was no excuse for staff to enforce containment measures in such simplistic and brash ways. The guards involved were harshly criticized by relevant authorities and they apologized to the villagers.