12 cabin hospitals for mild cases in operation in Wuhan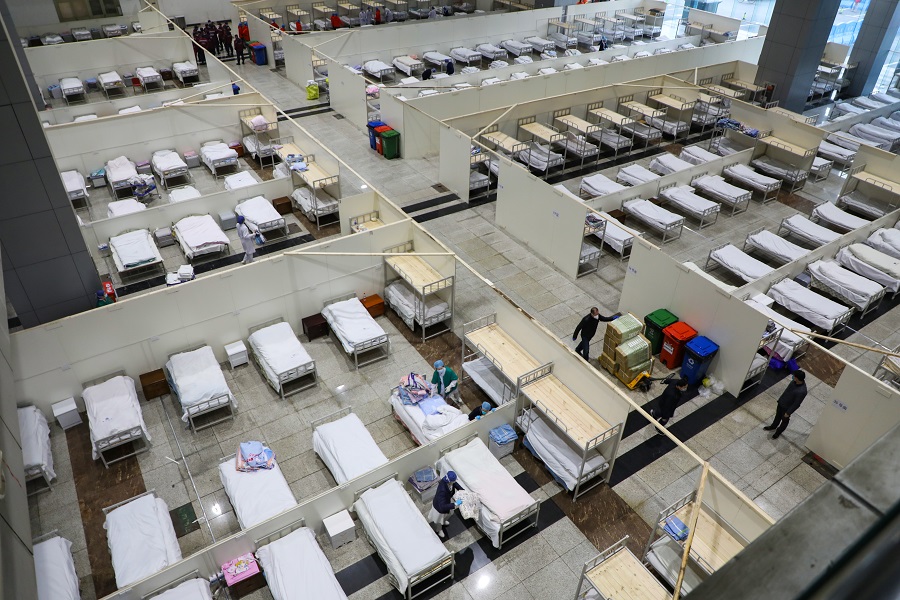 Twelve mobile cabin hospitals that treat confirmed cases with mild symptoms have been put into operation in Hubei provincial capital Wuhan, according to the Wuhan government.
These makeshift hospitals, built in stadiums and convention centers, are planned with a total of 20,461 beds, the city government said in a post released late on Tuesday in its official micro blog account.
But some of the cabin hospitals are not yet at their full capacity, as efforts to gather medical staff and install facilities are ongoing.
At least seven universities and colleges are also transforming student dorms and stadiums into cabin hospitals, some of which have been partially put into use.
Meanwhile, the city is ramping up efforts to build more such makeshift hospitals, and at least nine new locations have been chosen, including empty factory workshops, logistics warehouses and waiting rooms in transport stations.