Passengers talk about life aboard stricken cruise ship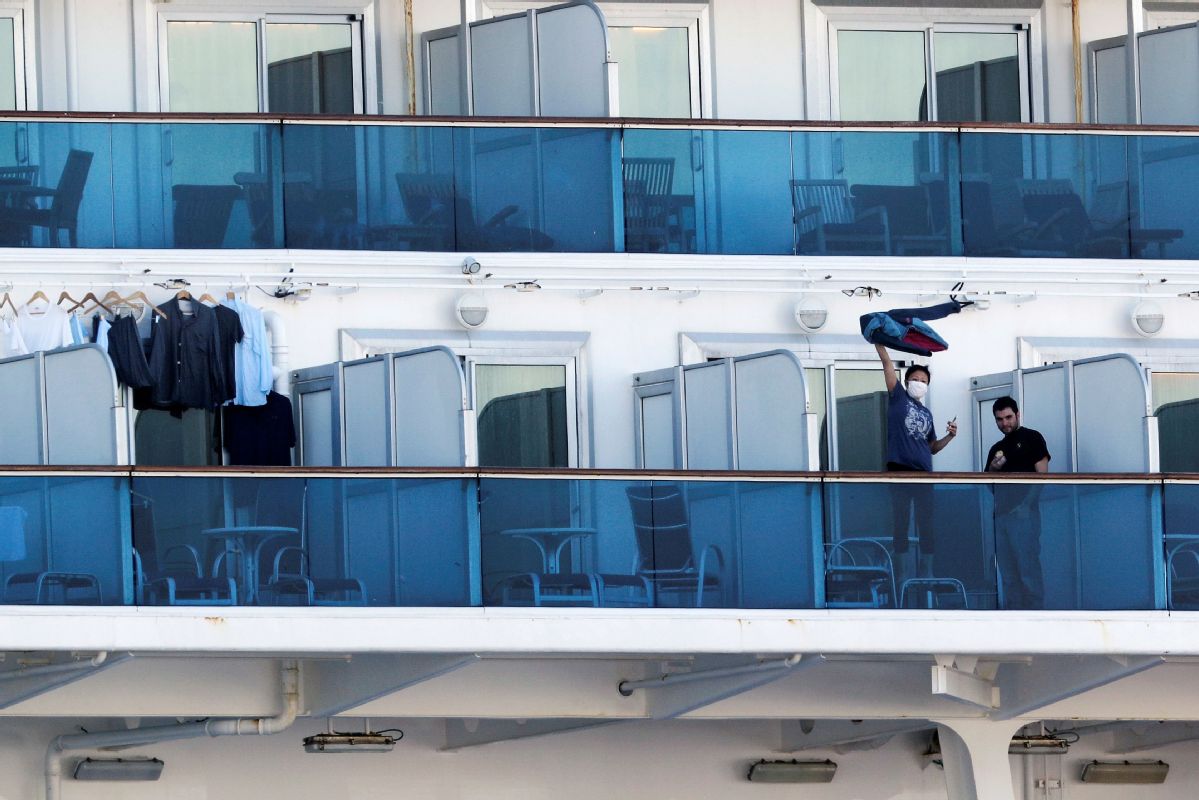 Growing sense of unease reported on vessel
On Jan 26, Chen Risheng, a magician from Taiwan, flew to the Vietnamese port city of Da Nang before boarding the Diamond Princess cruise liner the next day.
The day before Chen arrived in Vietnam, the vessel had made a port call in Hong Kong, where an 80-year-old man who disembarked was later diagnosed as the city's 14th novel coronavirus pneumonia patient.
A total of 3,711 passengers-including Chen-and crew members on board could have had contact with the patient.
The cruise Chen joined started in Yokohama, Japan, on Jan 20, and the vessel visited the Japanese city of Kagoshima, Hong Kong, Da Nang and Cai Lan in Vietnam, Keelung in Taiwan and Naha, capital of the Japanese prefecture of Okinawa. The liner returned to Yokohama on Feb 3.
After hearing on Feb 1 that the 80-year-old had become infected with the virus, Chen said he began to feel anxious.
"A day earlier, the ship had docked in Keelung. At the time, we hadn't heard that there had been a case of infection. Many passengers disembarked and went sightseeing. Some people who knew that I came from Taiwan asked me to act as their guide. We had a great time.
"After hearing that there had been a case of infection, the atmosphere onboard became tense. I posted a warning on my Facebook account. I also tried to adjust my mindset and told myself to stay optimistic, eat more fruit and drink more water to stay healthy.