First patients released from Wuhan's Leishenshan Hospital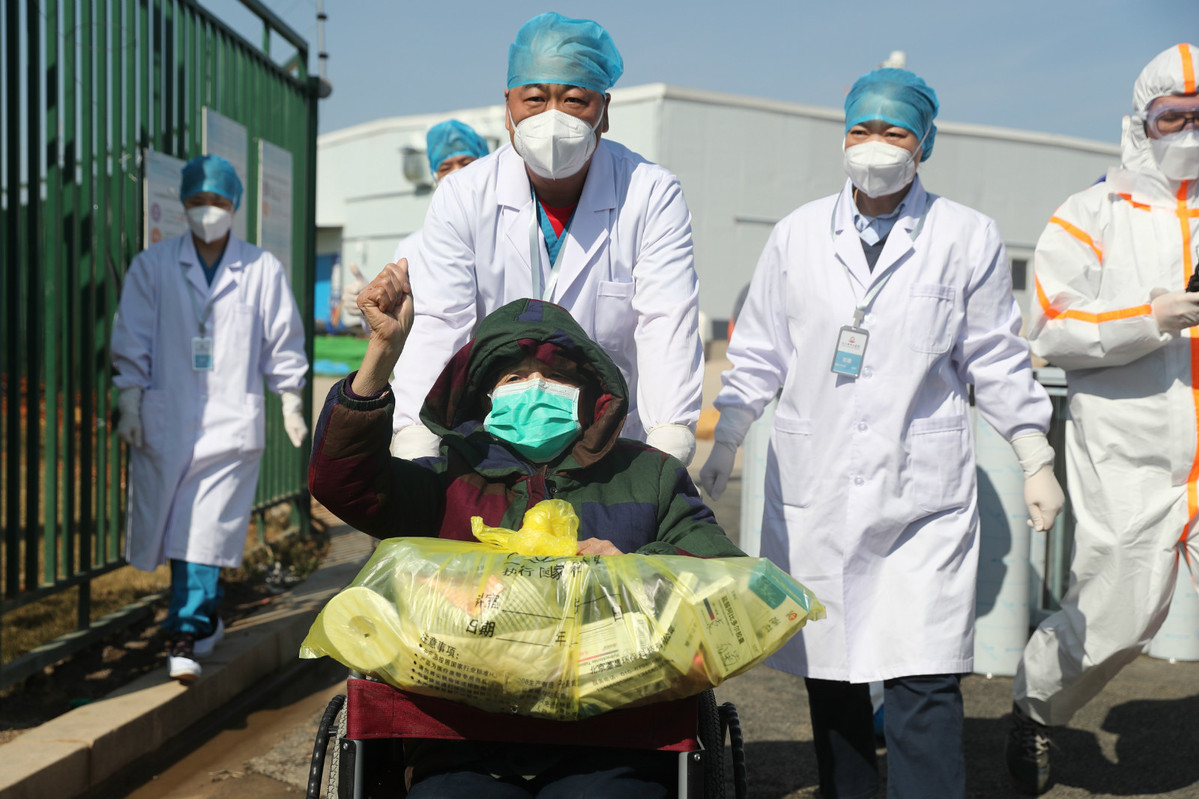 The first group of patients infected with the novel coronavirus pneumonia was discharged on Tuesday from Leishenshan Hospital, a makeshift hospital newly built to contain the epidemic in Wuhan, Central China's Hubei province.
Wuhan residents Yuan Youju, 83, and Wang Xiaobi, 36, recovered from the illness after nine days of treatment in the hospital, which started admitting patients on Feb 8.
Both are in good health and will be subject to two-week home isolation for medical observation in line with the guidelines for diagnosis and treatment of the contagion, said Yuan Yufeng, vice-president of the hospital. "This is because we found a small number of patients test positive again for the coronavirus," he added.
Wang told the media that he will donate his blood plasma after the isolation period, as he was told plasma of recovered patients will help cure more infected people.
The hospital had admitted about 600 patients as of Monday, and in the coming two or three days, it will admit more confirmed patients, Yuan said, adding the hospital has 32 wards with 1,500 beds.