Wear your views to lift spirits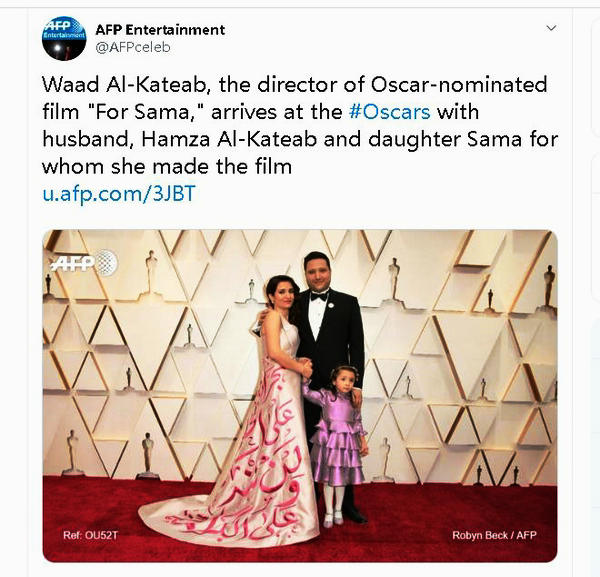 If you want others know your perspective, maybe the easiest way is to wear it on your clothing.
In recent years, this way to express ideas is being merrily applied by both celebrities and common people alike.
Two recent examples that came to the limelight were on the red carpet of the 92nd Oscars ceremony.
One is filmmaker Waad Al-Kateab, who sported a dress with large pink embroidered Arabic characters. They are in fact an Arabic poem: "We dared to dream and we will not regret our dignity."