Turkey, Russia to discuss situation in Idlib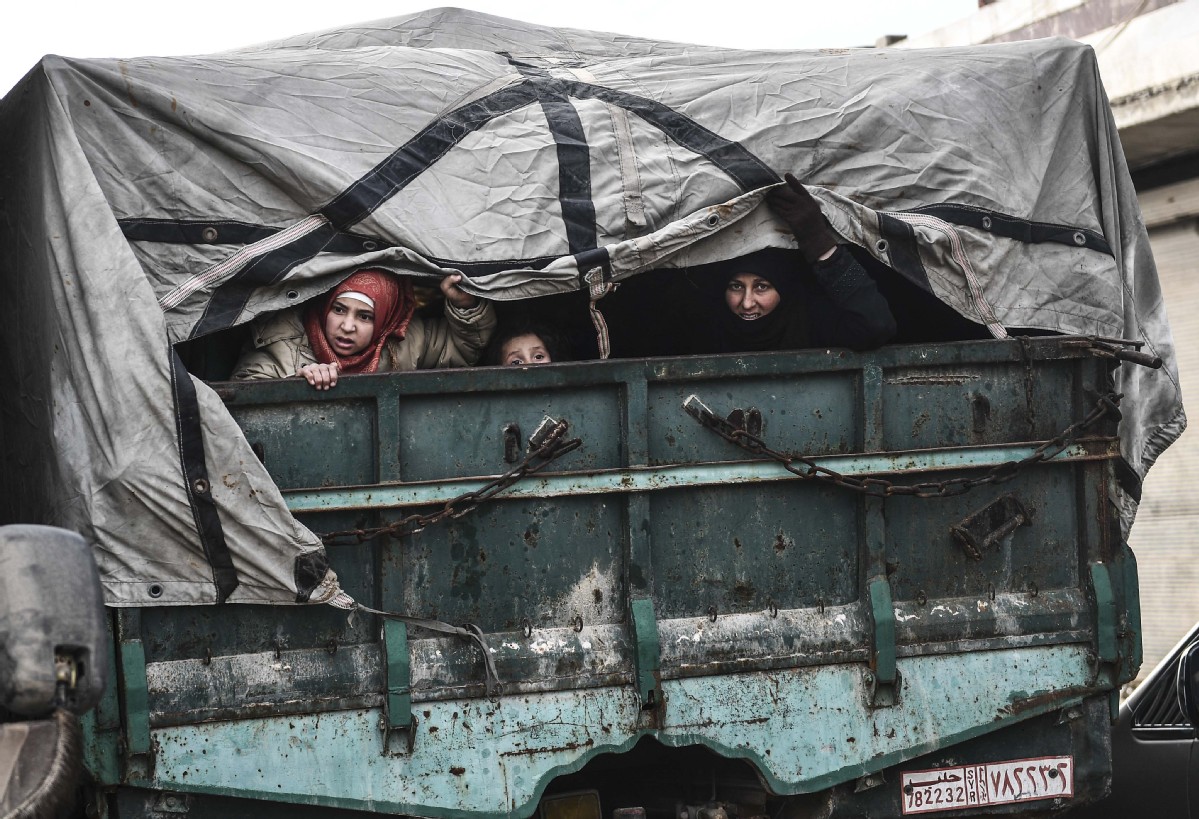 ANKARA-A Turkish delegation will travel to Russia on Monday to discuss the situation in Syria's Idlib province amid mounting fears of a humanitarian disaster there, Turkey's Foreign Minister Mevlut Cavusoglu said.
On the sidelines of the Munich Security Conference on Saturday, Cavusoglu said that 2 million people could head for Turkey's border with Syria if no cease-fire is achieved, after a conversation was held between Cavusoglu and German Foreign Minister Heiko Maas.
Meanwhile, after a phone call with United States President Donald Trump, Turkey's President Recep Tayyip Erdogan said in a Saturday statement that around 1 million people from Syria's Idlib province had been moving toward the Turkish border.
"We are already hosting 3.5-4 million people. Unfortunately we are not in a position to accept another 1 million," Erdogan said.
Cavusoglu said a Turkish delegation was due to visit Moscow on Monday to discuss the situation in Idlib. The meeting follows previous visits by a Russian delegation to Ankara.
"There are already people coming to our border and, with Germany's support, we are going to build temporary shelters but these are temporary solutions," Cavusoglu said. "We need a cease-fire."
Maas said he had pushed Russian Foreign Minister Sergey Lavrov, who was also in Munich for the meetings. "We are very worried that this is going to become a humanitarian catastrophe if the fighting there doesn't stop," he said.
Cavusoglu said later Saturday that he had held a positive meeting with Lavrov.
The Russian foreign minister told the Munich conference after that meeting that parts of Idlib remain "one of the last hotbeds of terrorism, at least the only one on the west bank of the Euphrates".
Lavrov said that agreements between Moscow and Ankara "imply both a cease-fire and a demilitarized zone, but most importantly drawing a line between the normal opposition and terrorists".
"These agreements do not mean the hard fighting against the terrorist the threat will stop," he said.
Amid confrontations, the Turkish forces have brought in 2,000 military vehicles into northern Syria over the past 12 days, a war monitor reported on Saturday.
Separately, according to Xinhua News Agency, the Turkish army has been bringing military reinforcements into areas controlled by the Turkey-backed rebels in the countryside of Idlib and Aleppo provinces in northern Syria.
The Britain-based watchdog group said that around 6,500 Turkish soldiers were deployed in parts of Idlib and Aleppo at the same time.
The military reinforcement of Turkey comes at a time when the Syrian army has managed to capture key areas in both provinces over the past two months.
Syria has heaped condemnation on Turkey for backing the rebel groups.
On Friday, Syria's Deputy Foreign Minister Faisal Mekdad told the Lebanese Al-Mayadeen TV that Turkey had become an "enemy state" to Syria, because "it occupies Syrian territory and bring in terrorists."
He added that confronting the Turkish and US "occupation" in Syria is a "sovereign right".
Xinhua - Agencies