Fighting the virus with art
Share - WeChat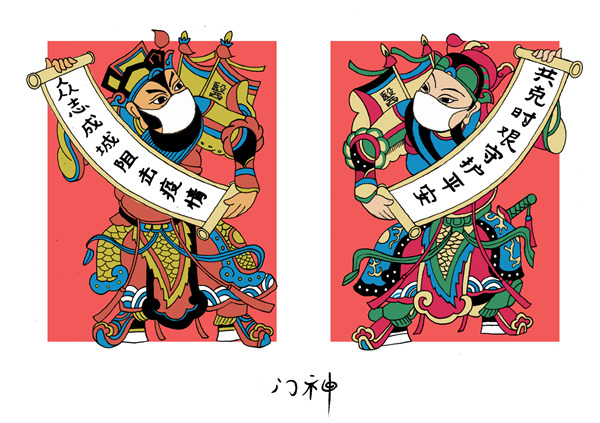 Some people in China are creating art to encourage others in the fight against the coronavirus.
Mao Kexin, 20, studied at the School of Animation and Digital Arts, Communication University of China, in Beijing. She recently joined a campaign calling for positive spirit. She has made comic strips.
Mao returned to her home in Wuhan, the epicenter of the outbreak, in mid-January. Her family has practically barricaded themselves at home after a lockdown of the city days later to contain the further spread of the virus.
"I have spent days at home without stepping out," Mao says, adding that her frustration of being cooped up was worsened by the "negative feelings" among her friends on social media such as Sina Weibo and WeChat.
She armed herself with the necessary protection gear and took a tour around a forest park near the Huazhong University of Science and Technology. "It was a sunny day, and there were people taking a walk on the street, although not many," she says. "Everything was quiet and seemed in order, not the gloomy picture painted by some posts online."
After a quick tour around the park, Mao recounted her experience in her comics. "I just wanted to present what I saw and help to clarify some of the misinformation."
Mao has been reading comics since middle school.