China, WHO collaborating to conquer disease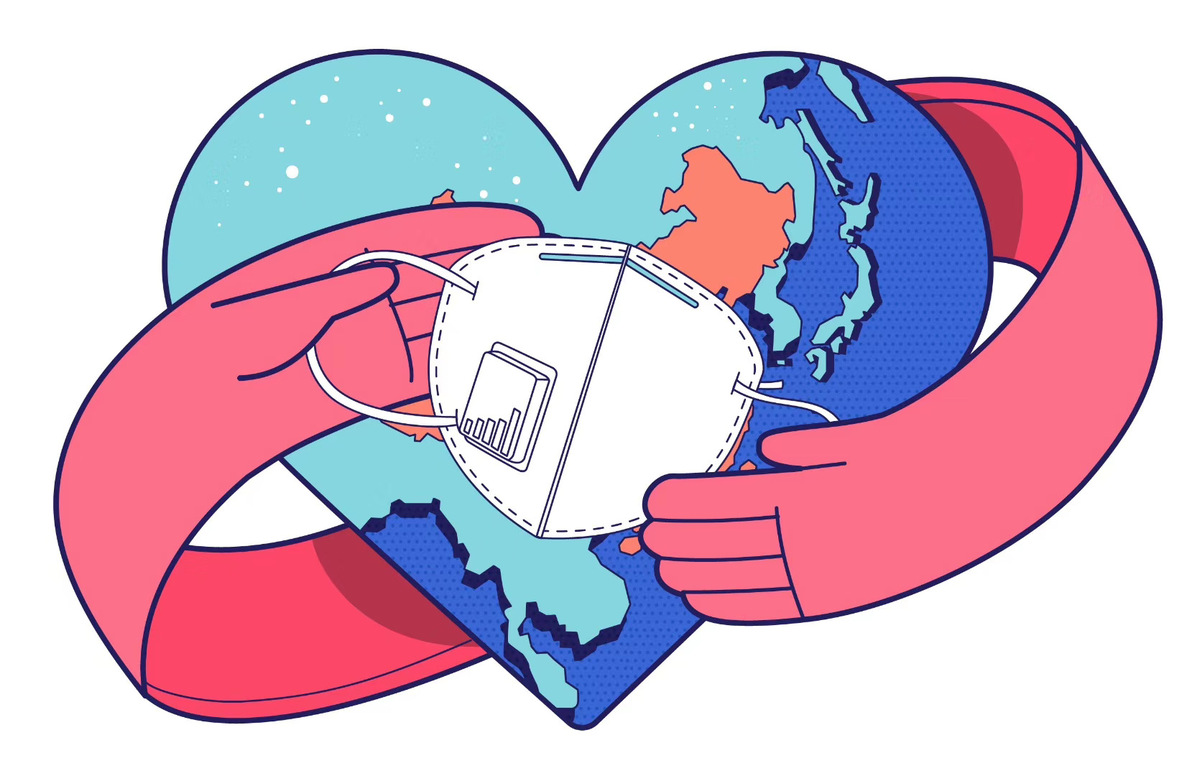 Experts from Germany, Russia, US have also assisted efforts to tackle epidemic
Chinese scientists are actively communicating and collaborating with their international peers to further understand the novel coronavirus and find medications, vaccines and diagnostic methods to stop the virus' spread, officials and experts said.
Experts from the World Health Organization and other international institutions arrived in Beijing over the weekend to meet with Chinese officials and scientists to formulate new ideas to curb the epidemic, which had infected 68,500 people on the Chinese mainland by Saturday night.
The foreign experts will also conduct in-depth exchanges with research institutions and government bodies involved in the State Council's joint prevention and control mechanism installed to fight the novel coronavirus outbreak, National Health Commission spokesman Mi Feng told a news briefing in Beijing on Saturday.
WHO Director-General Tedros Adhanom Ghebreyesus said last week that the full mission would include 10 to 15 foreign experts, including an advance team of three WHO experts who had already arrived in Beijing to conduct preliminary work for the delegation.
"We're encouraged that an international team of experts is now on the ground working closely with Chinese counterparts to understand the outbreak," Tedros told the Munich Security Conference on Saturday. "The steps China has taken to contain the outbreak at its source appear to have bought the world time. But we don't know how much time."
Apart from scientific research, the international community should push back against misinformation and stigma, Tedros said. Governments should also tackle the virus in a coherent and coordinated manner, not just rely on health authorities.
Gao Fu, director of the Chinese Center for Disease Control and Prevention, told media over the weekend that he has been in touch with arriving WHO experts on epidemic response measures as he coordinates research efforts in Hubei province and oversees developments in vaccines and drugs.
Gao said China has always upheld transparent, open and responsible principles when handling such situations and is actively seeking and expanding cooperation with the international community.
Wu Yuanbin, the head of the Ministry of Science and Technology's bureau for social development, said "the virus knows no borders, and this epidemic is not just a challenge for China but also for humanity."
Since the start of the outbreak, many countries had joined forces with China in tackling the challenge, Wu said. In early January, Chinese scientists isolated and identified the complete genetic sequence of the coronavirus and made it public shortly after.
That allowed the international scientific community to begin researching the pathogen and developing diagnosis kits, medications and vaccines, he said.
Wu said experts from Germany and Russia have stayed in touch with their Chinese peers, and both sides have shared valuable experiences and practices, including knowledge about developing drugs and vaccines and how to treat seriously ill patients.
Since the outbreak, the National Institutes of Health in the United States, along with about a dozen US biotech companies, have announced vaccine or drug development initiatives for the novel coronavirus, but a majority of them are still in preclinical stages.
Gilead Sciences, the maker of the experimental drug remdesivir that is undergoing clinical trials in China for treatment of the virus, said it has provided the drug used in the test for free and is actively collaborating with health authorities in China to design and conduct the trials.
"We are very grateful for the help (from foreign experts and businesses), and we are willing to maintain an open attitude to conduct exchanges and cooperation with the international community to jointly tackle the epidemic," Wu said.
Earlier in an editorial this month, the journal Nature called for all coronavirus researchers to work hard to understand and combat the infectious disease, to ensure that work meets the highest standard, and to quickly make the results available to the world.
"The priority now is to stop the virus' spread and help those affected," the editorial said. "That includes understanding how the virus is transmitted between people, ramping up supplies of diagnostic equipment and accelerating vaccine development."
Late last month, Wellcome Trust, a United Kingdom research charity, called for the sharing of research data and findings on the outbreak. A declaration to that effect had garnered 97 publishers, scientific institutions and research funders around the world by Sunday.
Huang Yanzhong, a senior fellow for global health at the Council on Foreign Relations, a US think tank, told Xinhua News Agency there is still room to improve international cooperation, and many lessons can be learned from tackling the epidemic together.
They include how to communicate risks between government and the public, how to raise awareness of public health and preparing for future viral outbreaks with a strategic reserve of medicine and medical equipment.
"We can't expect to eliminate all viruses, germs or pathogens," he said. "We can only learn how to coexist with them and minimize their harmful effects on society."