Virus fight brings China, Japan closer
Share - WeChat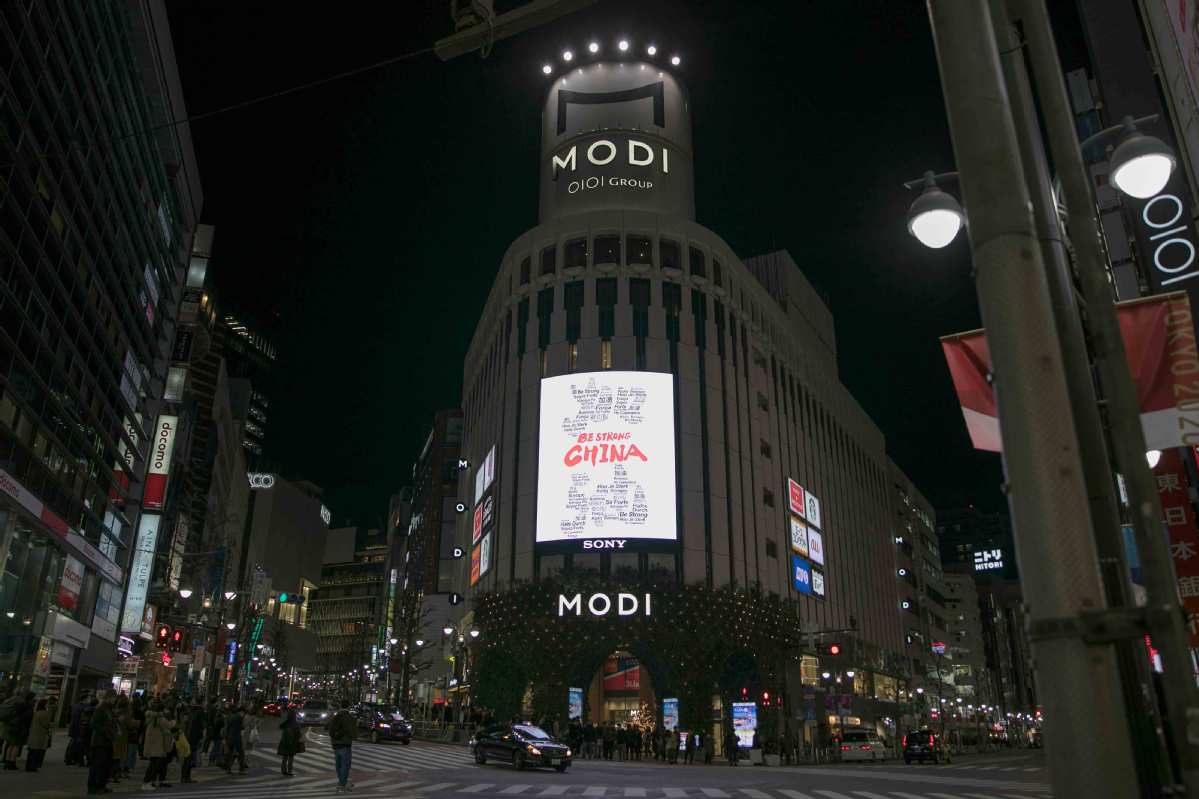 Poetry, calligraphy showcase bonds as Tokyo reaches out to offer assistance
When American writer Patrick Rothfuss said, "Words can light fires in the minds of men. Words can wring tears from the hardest hearts," he might not have imagined that some words would be powerful enough, even after 1,000 years, to produce tears.
But that has happened recently as China fights the novel coronavirus.
Many sayings circulating recently on Chinese social media have one thing in common: They were written in Chinese and printed on packages donated to China by Japan.
Among them, one saying, written about 1,300 years ago by a Japanese prince, was sent to Wuhan, Hubei province, the epicenter of the outbreak, together with masks and infrared thermometers. It read: "Even though the landscapes are diverse, we share the wind and moon under the same sky."
Chen Wan, who works in the international office of Huazhong Agricultural University in Wuhan, said, "Tears welled up in my eyes when I saw the words on the package."
Chen, who regularly deals with the Japanese in the course of her work, said she is very grateful for Japan's help.
"These words have greatly encouraged Wuhan's people. China and Japan both have Confucian cultural origins, and some things that the Japanese have done have made me feel Wuhan is not alone in this fight, and that we will eventually conquer this epidemic because we are protected by love and friendship."
Helping those facing hardship can come in many forms, something that Tedros Adhanom Ghebreyesus, the director-general of the World Health Organization, might well have had in mind when he made a plea for global cooperation at a forum about the novel coronavirus in Geneva, Switzerland, on Tuesday.
The serious measures that China is taking in Wuhan and other cities against the virus call for countries to show solidarity with China, Tedros said.
"It's a test of political solidarity-whether the world can come together to fight a common enemy that does not respect borders or ideologies," he said. "It's a test of financial solidarity-whether the world will invest now in fighting this outbreak, or pay more later to deal with its consequences. And it's a test of scientific solidarity-will the world come together to find shared answers to shared problems?"