Protection measures must not be unbridled: China Daily editorial
Share - WeChat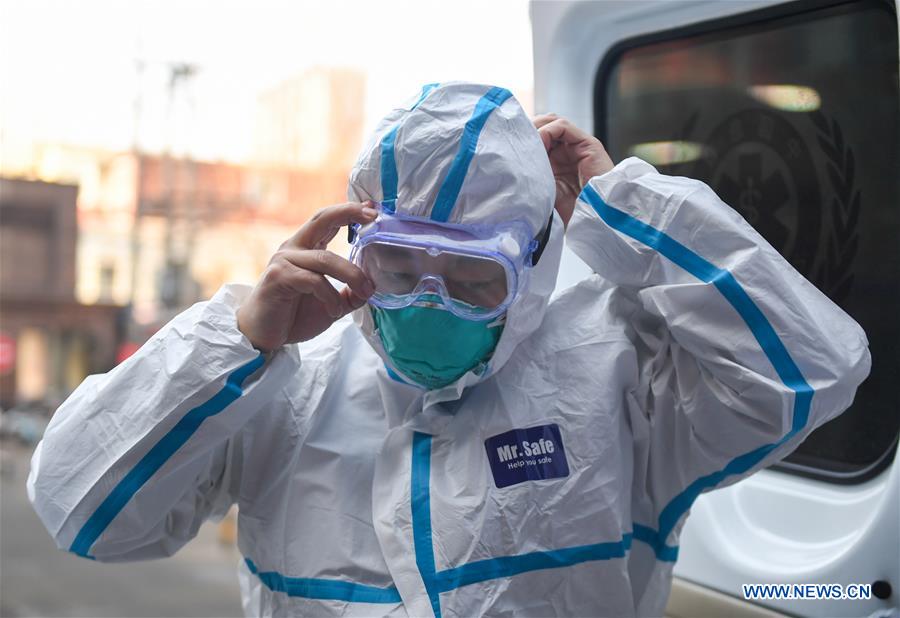 It is more than necessary for individuals and communities to adopt enough preventive measures to stop as many residents as possible from being infected with the novel coronavirus. It is better to be safe than sorry. The spread of the virus will not be stemmed unless its human-to-human transmission is completely cut.
But any preventive measures should be reasonable. They should never be adopted at the expense of some people's interest or at undue inconvenience to people.
A truck driver from Hubei province, which is at the center of the virus outbreak, was reported to have roamed on an expressway for days because his license plate betrayed that he was from Hubei and he wasn't allowed to exit or stop at a rest area. He eventually got help from the traffic police at one locality and a place for him to stay was finally arranged.
As in this instance, some localities have announced that entry is denied to people and vehicles from other places. Some localities even prohibit any strangers entering. Some residents have even been denied entry into their own residential communities after returning from a trip somewhere.
Such measures are absurd and some of them are illegal. And to many people, it seems that they will be of little use in preventing the spread of the virus, while making life more difficult for people.
Those from the epicenter of the virus outbreak do have the possibility of carrying the virus and need to be quarantined. At the same time, they need to be well cared for, which is what any local government has an obligation to offer.
A stranger to a community does need to be identified and carefully screened before he or she is allowed in. Those back from a trip somewhere else also need to be screened before being allowed into their own residential areas.
But such precautions must not be taken too far, there is no legal ground to deny them entry to their own homes if they do not have the virus. Neither is there any legal ground for some localities to cut all public traffic.
Prevention and control of the virus is a test of the governing ability of local governments. It is irresponsible of them to pull their punches in the fight against the virus, but it is also irresponsible to adopt unreasonable or even illegal measures in that fight. Not least because people will be chafing at the bit to cast off the constraints, and may do so whether they are beneficial or not.
The combination of strict screening and quarantining with humanitarian care for those who are suspected of infection is the most desirable approach.
What local leaders need to bear in mind is the fact that preventive and control measures are the means to fight against the virus, not an end in themselves.
Most Viewed in 24 Hours
China Views