German politics upended after Merkel's heir quits
Share - WeChat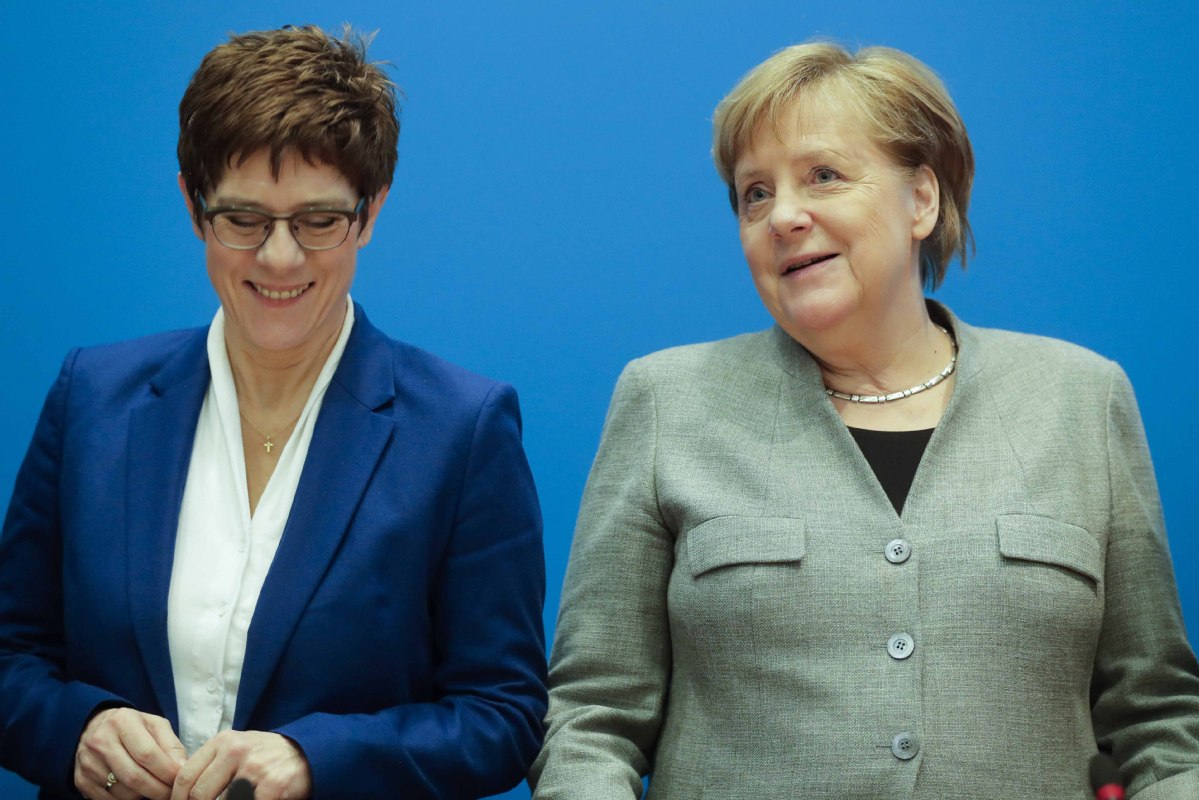 German politics have been rocked by the surprise decision of Christian Democratic Union chairwoman Annegret Kramp-Karrenbauer to quit her post and announce that she will not be running for chancellor when the position becomes vacant next year.
The Christian Democrats, also known as the CDU, is the party of Chancellor Angela Merkel, who will not seek another term, and Kramp-Karrenbauer was Merkel's choice as successor. But the 57-year-old's leadership skills have been frequently questioned, and now she will leave office in the summer when a new leader has been chosen.
The issue that seems to have tipped the balance was the decision of CDU politicians in the eastern state of Thuringia to combine with members of the right-wing Alternative for Germany, or AfD, in appointing a senior regional officer, against party policy of refusing to have any dealings with the AfD.
"The AfD stands against everything the CDU stands for. Every collaboration with the AfD makes the CDU weaker," she said at a news conference where she announced her decision.
"We must be strong, stronger than today. It's a job for all of us to worker toward a stronger CDU," she added, saying that she would not be running for chancellor either, as separating the two roles would undermine the party "at a time in history and in Germany when it needs a strong CDU".
The news will be another blow for Merkel, whose coalition government is already under strain because of the new left-leaning leadership of the Social Democratic Party, which has indicated it would be willing to bring the coalition down if it cannot negotiate improved partnership terms.
Michaela Kufner, chief political editor of Germany's international broadcasting service DW, said although the Thuringia situation did not directly impact on national politics, it was symptomatic of internal problems within the CDU, as the prospect of trying to fill the gap left by Merkel, chancellor since 2005, grows closer.
"Once again, there seems to be no alternative to Angela Merkel herself," said Kufner. "That's a full-on political crisis within the CDU."
One of the likely contenders would be Friedrich Merz, one of the candidates beaten by Kramp-Karrenbauer in the 2018 party leadership race.
Perhaps not coincidentally, last week he announced he was quitting his position with investment company BlackRock Germany "to be more active for this country".
CDU right-wingers have already given him their backing, and former CDU member Alexander Gauland, who is now a senior figure in the AfD, said Kramp-Karrenbauer's exclusionary attitude had plunged her party into crisis, and her decision to leave created an opportunity for improved relations.
The Green group in the German Parliament, however, has warned the CDU against drifting to the right.