Beijing to set up checkpoints in all residential communities
Share - WeChat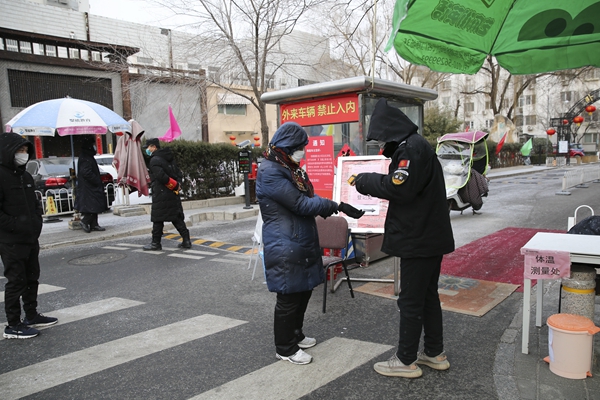 With millions of people returning to the capital, municipal authorities in Beijing released a notice on Monday to strengthen the epidemic control management of all residential communities in the city.
Checkpoints will be set up at the entry and exit of communities. People entering communities need to wear masks and undergo body temperature checks, according to the notice.
People who returned to Beijing from other places should report their health conditions to the community or village they reside in and complete information registration as required.
Those who conceal, postpone release of information or provide false information will be liable according to laws and regulations, it said.
The notice also said that for people who left the epicenter of the outbreak or those who had close contact with people from the area 14 days before arriving in the capital need to receive medical observation or be placed under quarantine at home. Violators who refuse to accept relevant prevention measures may be punished by public security organs.
Public spaces like culture and sports activity rooms and entertainment venues will be shut down, according to the notice. Rental homes will be put under strict management and leasing agencies or homeowners should provide detailed information of houses as well as tenants to communities or villages.
In neighboring Tianjin, local authorities announced on Thursday that they would carry out anti-contagion management for all the city's residential communities.