Pompeo's China-bashing McCarthyism: China Daily editorial
Share - WeChat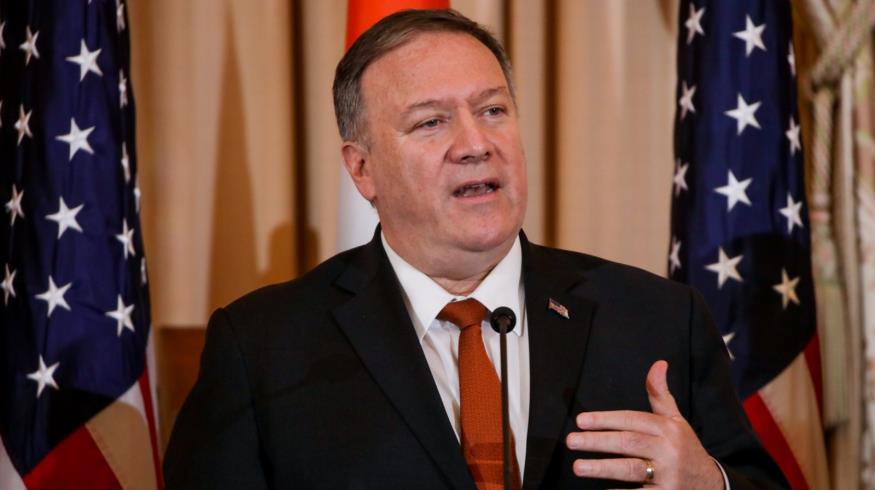 In a sign that Washington's smear campaign against China is being intensified and on a more extensive scale, US Secretary of State Mike Pompeo urged governors of US states on Saturday to adopt a "cautious mindset" when engaging in business with China.
In a speech to the National Governors Association in Washington, Pompeo said China was pursuing a policy of exploiting US freedoms to "gain advantage over us at the federal level, the state level and the local level".
"We can't ignore China's actions and strategic intentions," he said.
The message Pompeo wanted to send — that China is infiltrating various levels of US infrastructure, from culture to capital market, from academia and the scientific community to governments at all levels — smacks of McCarthyism, as it intends to fan fears among US society of non-existent risks from a presumed Chinese threat to US national security and interests. The ideological bias that Pompeo has shown in his remarks only reflects the US administration's out-dated Cold War mentality.
The relationship between various US states and China has been an important part of the overall Sino-US relations and it has thrived over the past several decades on the basis of mutual benefits.
Take Washington state, home to Boeing and Microsoft, for example, China is its top export destination, and more than one-third of all containers handled in the state arrive from or are heading to China. "Constructive relations between our state and China are critical to the success of our companies large and small and to their competitiveness throughout the world," former state governor Gary Locke once said.
Thus Pompeo's attempt to decouple US states from China is not only unrealistic given their massively intertwined trade and commercial links, it would also be self-damaging. It would put a big question mark over where Washington wants to lead Sino-US trade ties after the two countries clinched a trade deal last month.
Despite Pompeo's efforts at demonizing China as an infiltrator trying to exercise influence over US citizens and lawmakers, the fact is, unlike the US, China has never had an interest in interfering in any other country's internal affairs.
Actually it was just a case of thieves crying catch thieves when Pompeo pointed an accusing finger at China for allegedly doing that. Over the past several months, it is the US that has openly intervened in China's internal affairs, notably in the Hong Kong Special Administrative Region, Taiwan and the Xinjiang Uygur autonomous region, by passing a series of domestic laws, which gravely infringe on China's sovereignty and national security.
Pompeo once admitted that the glory of the US way is "we lied, we cheated, we stole" when he was talking about his days as CIA director. He has overestimated his intelligence if he thinks that he can play such tricks time and again, especially when dealing with Sino-US relations.
Most Viewed in 24 Hours
China Views