Dalian issues guidelines on curbing spread of novel coronavirus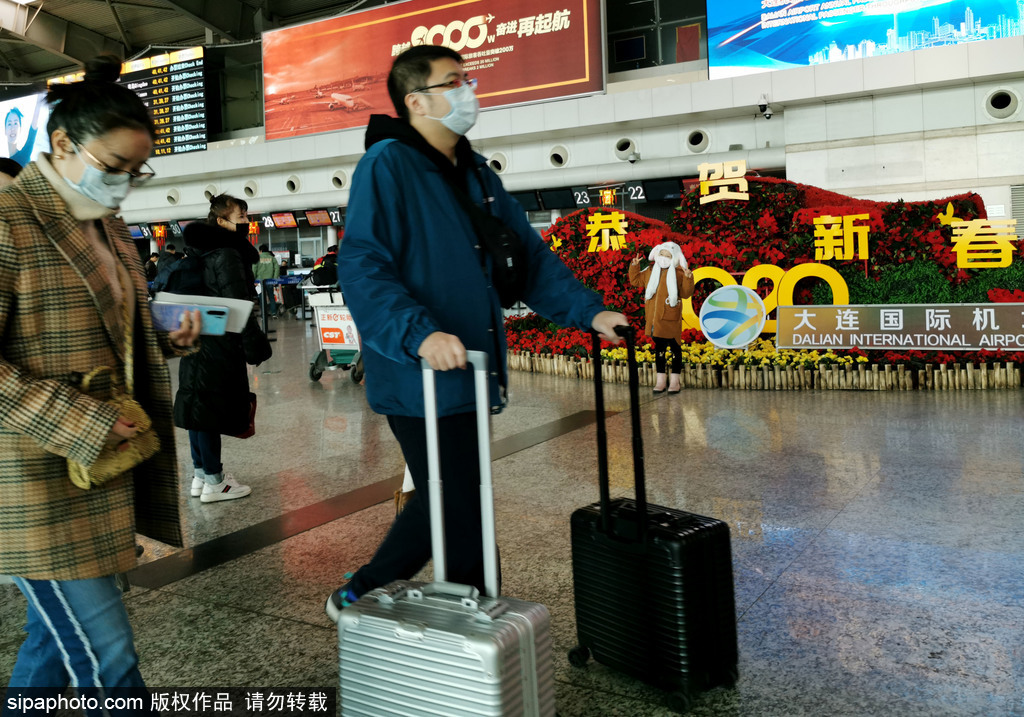 Dalian in Northeast China's Liaoning province issued a notice on Wednesday to recommend guidance on curbing the spread of the novel coronavirus for enterprises rushing to return to work after the extended Spring Festival holiday.
It provides advice and suggestions for preventative measures and virus control in manufacturing plants in seven aspects, including basic prevention and control, key areas, business process operation and emergency measures for infection.
"Factories and companies will start returning to work on Feb 9. The health department's forecast that it is at a stage of high risk. It is very important that we make good plans and full preparation for related work," said Jin Guowei, deputy mayor of Dalian.
According to the Bureau of Industry and Information Technology, Dalian Zhongde Technical School and TUV Rheinland Academy & Lifecare compiled the guidelines and recommendations for the implementation of measures to prevent and control viral infection in manufacturing plants, as well as key points for reviewing prevention and control of viral infection in industrial manufacturing industries.
"They borrowed relevant advanced experience from other countries, combined with our own practice," said Jin.
Meanwhile, the Dalian Health Commission issued the Dalian version of a brief primer on novel coronavirus, consisting of introductions and suggestions on common sense, symptoms, prevention, misunderstanding, prevention and control of special crowds, specific place prevention and control, and expert advice for community home fever patients.
It aims to provide practical and professional protection knowledge to the public to correctly understand and prevent infection, said Zhao Zuowei, director of the city's health commission.
Dalian's foreign affairs office is releasing the city's latest data on pneumonia caused by the novel coronavirus every day in English on its official WeChat account, Dalianwaishi.
They also extended hotline calling hours in Chinese, English (+8615941107310), Japanese and Korean to 24 hours to help people asking questions about novel coronavirus or in need of assistance.