1st Long March 5B rocket arrives at launch site
Share - WeChat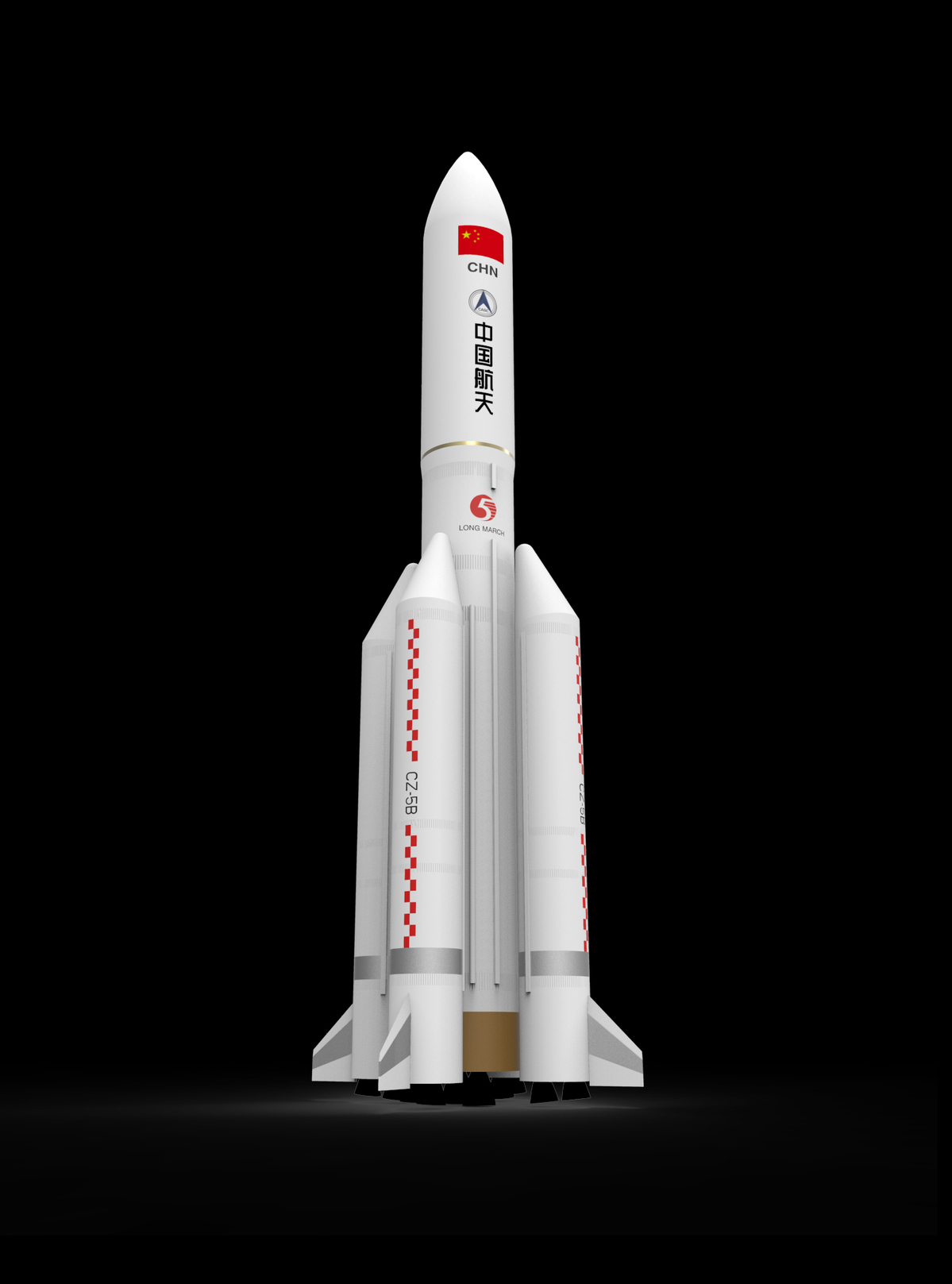 The first Long March 5B carrier rocket arrived at the Wenchang Space Launch Center in Hainan province on Wednesday for prelaunch preparations.
The rocket's components were carried by two rocket transportation ships – Yuanwang 21 and Yuanwang 22 -- from Tianjin, a northern coastal municipality and home to the launch vehicle's manufacturing complexes. It spent about a week on the trip to the southernmost island province, according to the China Academy of Launch Vehicle Technology in Beijing, the leading rocket developer in the country.
Long March 5B is the first variant of the Long March 5, which conducted its third mission at the Wenchang center in December. It will be tasked with sending large spacecraft to low-Earth orbit, the academy said in a statement.
The rocket is 53.7 meters long, with a diameter of 5 meters. It will be propelled by liquid oxygen, liquid hydrogen and kerosene and will have a liftoff weight of about 849 metric tons.
Li Dong, the rocket's chief designer, said that the craft will be pollution-free and will be the most powerful rocket when it comes to carrying capacity to the low-Earth orbit – it will be capable of placing 22 tons of payloads in such an orbit.
The designer said research and development of the rocket started in 2012, adding that the first Long March 5B passed quality examination on Jan 19.
At the launch center, the rocket will make ground drills with the prototype of the Chinese space station's core module to verify the launch sequence for the space station. After the drills, it will carry out the debut flight in April to launch the prototype of the country's new manned spaceship, said the China Manned Space Agency.