WHO chief praises containment efforts
Share - WeChat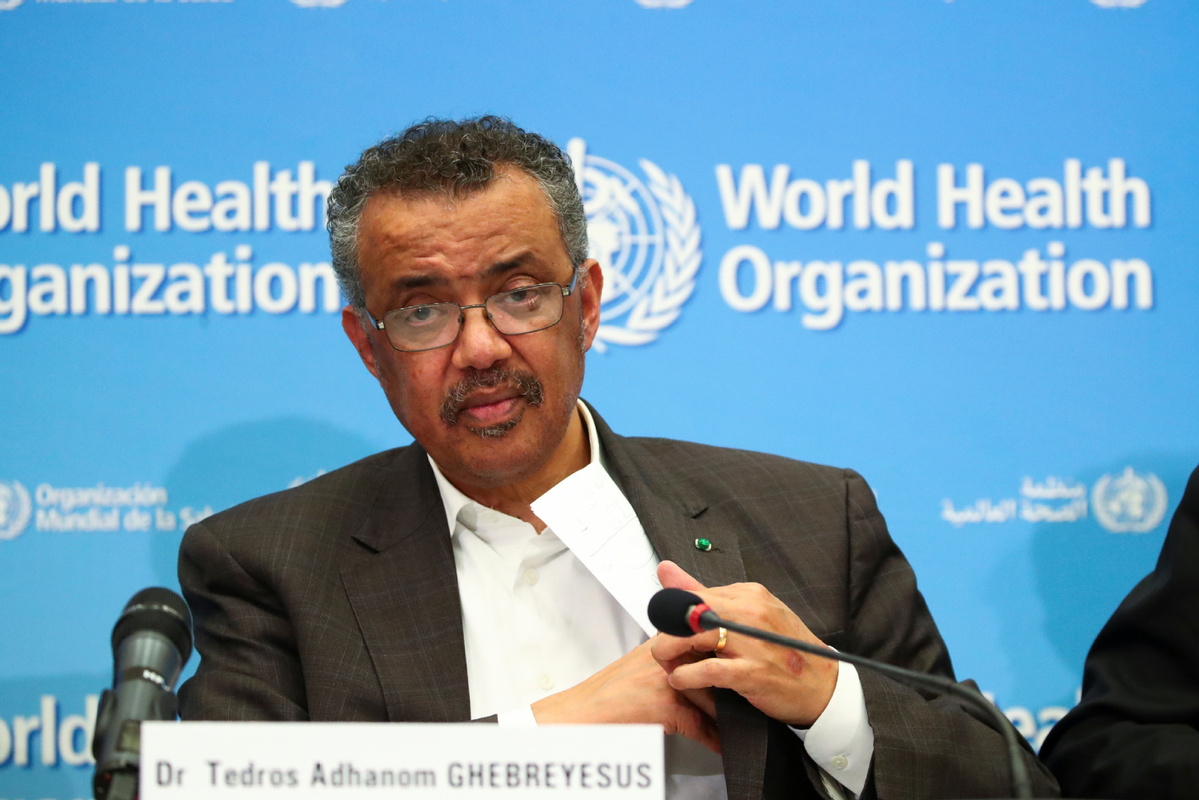 The World Health Organization has decided on Thursday that the novel coronavirus outbreak constitutes an international public health emergency, triggering coordinated global action to prevent the spread of the virus.
The organization, which is also called WHO, officially declared a Public Health Emergency of International Concern, or PHEIC, following an emergency meeting in Geneva, Switzerland.
WHO Director-General Tedros Adhanom Ghebreyesus said the declaration was not a vote of no confidence in China, rather it is necessary because human-to-human infections have been confirmed in other countries.
"Over the past few weeks we have witnessed the emergence of a previously unknown pathogen, which has escalated into an unprecedented outbreak and which has been met by an unprecedented response," Ghebreyesus said. "As I have said repeatedly since my return from Beijing, the Chinese government is to be congratulated for the extraordinary measures it has taken to control the outbreak, despite the severe social and economic impact those measures are having on the Chinese people."
Ghebreyesus said that WHO does not recommend limiting trade and movement, and opposes any travel restrictions against China.
"We would have seen many more cases outside China by now, and probably deaths, if it were not for the government's efforts and the progress they have made to protect their own people and the people of the world," Ghebreyesus said.
"The speed with which China detected the outbreak, isolated the virus, sequenced the genome, and shared it with WHO and the world are very impressive and beyond words. So is China's commitment to transparency and supporting other countries. In many ways, China is actually setting a new standard for outbreak response, and this is not an exaggeration," he added.
He called on member states to help nations with weaker health systems; accelerate the production of vaccines; combat the spread of misinformation; and to share data and knowledge with WHO and the world.
It is the sixth time that WHO has declared a PHEIC since the designation was adopted in 2005. Declarations were announced previously for: the H1N1 flu pandemic in 2009; outbreaks of polio and Ebola in 2014; the Zika virus epidemic in 2016; and an ongoing Ebola epidemic in the Democratic Republic of Congo.
With the PHEIC now in place, WHO will send a series of recommendations to member states aimed at controlling the spread of the disease and providing support to affected areas.
These will include recommended containment measures for local health authorities, and possible future transport advisories designed to mitigating cross-border spread of the disease while at the same time limiting disruption to travel and trade.
WHO may also require transport authorities and companies to provide scientific justification for travel cancellations.
Member states are bound by WHO's International Health Regulations of 2005, and a refusal to comply PHEIC measures could become a matter of international law.
The novel coronavirus has killed more than170 people and infected close to 8,000 as of Thursday afternoon. The virus has now spread to several other Asian nations and reached Australia, the United States and Europe as well.