Cities cashing in on winter tourism boom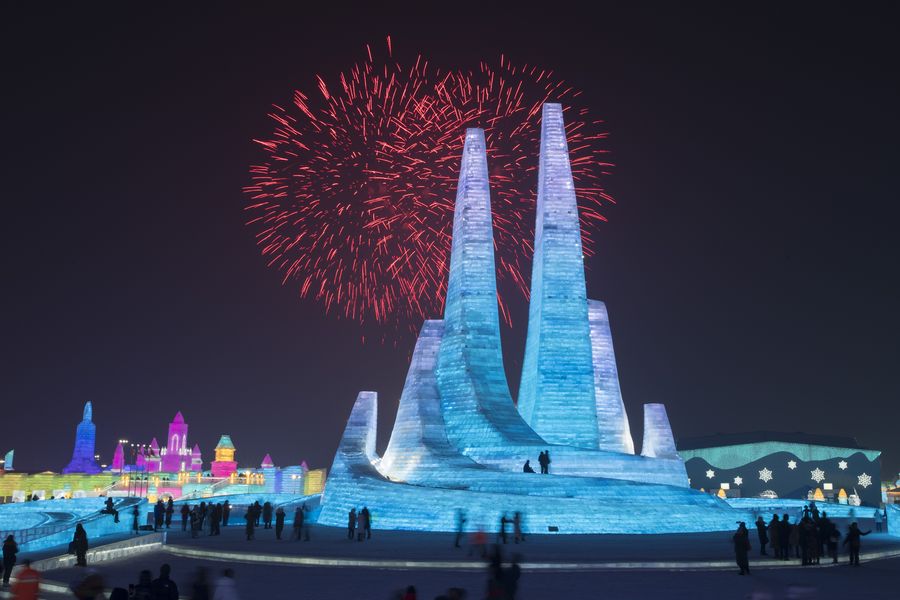 According to the local tourism authority, Jilin province recorded approximately 84.32 million visits to its attractions during the winter season. This ran from Nov 1, 2018 to March 31, 2019. It also reported some 169.81 billion yuan of tourism revenue.
The province has many of the best and the largest ski resorts in China. It includes the famous Lake Songhua Resort, Beidahu Ski Resort and Changbai Mountain Wanda International Resort.
Songhua has ranked among China's top ski resorts since 2017 in terms of visits, according to official statistics. In 2018, the resort welcomed more than 560,000 skiers.
"The 2022 Winter Olympics will be held in Beijing and Jilin is set to become a hub for people to experience the charm of winter sports," said Bayin Chaolu, Party secretary of Jilin province. He was speaking at the opening ceremony of the fourth Jilin Snow Exposition and the 23rd Changchun Ice and Snow Festival on Dec 13. "Thanks to the Olympics, we believe Jilin's ice and snow industry will achieve fast growth and Jilin will be a world-class ice and snow tourism destination."
On Jan 1, Changchun Ice and Snow World, a 1.08 million-square-meter park, opened in the provincial capital of Jilin.
More than 300,000 cu m of ice and snow were used in the park's construction. Inside, tourists can enjoy 130 ice and snow buildings and creations, including a 21 m ice Olympic torch, a 420 m ice slide and a 157 m snow sculpture.
Guinness World Records are expected to certify the ice Olympic torch as the world's highest, and the ice slide and snow sculpture as the world's longest.
"The similar ice and snow-themed park in Harbin has a long history of more than 20 years," said Zhao Guangyuan, a researcher with the Jilin Academy of Social Sciences. "The province has shown its determination to upgrade the ice and snow industry."
"However, it is necessary to create local characteristics in winter tourism products, such as integrating with local folk cultures and unique resources," he added. "Furthermore, it is also important to develop new itineraries and bolster infrastructure."