Fighting extinction with folk songs
Share - WeChat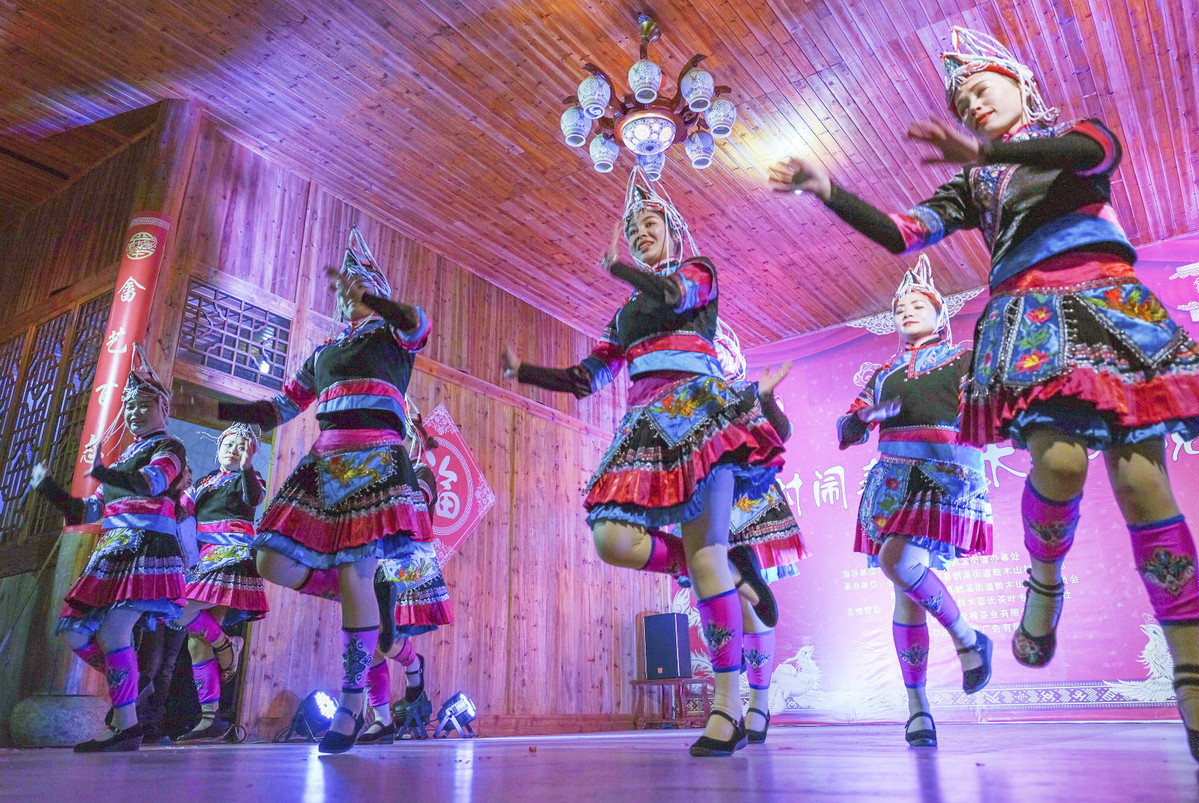 For Lei Meifeng, singing is not merely about singing.
For the past three decades, it has been about saving her ethnic group's culture from the brink of extinction.
The 49-year-old Lei has devoted most of her life to studying and promoting the ethnic songs of the She people, an ethnic group scattered mostly in Fujian, Zhejiang and Guangdong provinces in China.
"There would be no She culture without its folk songs. The language would be gone as well. The people would lose their interest and eventually forget who they are," she said.
With a population of over 700,000, according to the most recent census, the She people have their own language, but the fact that the language has no written form has made it difficult to pass down.
Lei, a native of Houdun village in Ningde city of Fujian province, explained that the songs are a quintessential part of the social life for the She people.
"We people use the songs to greet strangers, to know each other and to challenge each other," Lei said. "Someone who loses a duel must go back to perfect his or her skills and make another challenge the next year, or he or she will be forever subject to ridicule."
She added that many young She people in the past would gather during the musical meetings of the ethnic group and sing outdoors the whole night, a tradition that has long been gone.
"To sing the She songs would require speaking the tongue," she said.
"The young people barely speak their native language now."
Influenced by her mother, Lei started learning the folk songs when she was 8 years old.
She went on to fine-tune her skills by working with several singers of her ethnic group.
Lei performed on stage for the first time in 1986 during the national games for ethnic groups in Urumqi, capital of Xinjiang Uygur autonomous region.
She has since represented the ethnic group in Fujian on a number of stages and was recognized as an inheritor of She songs, a national intangible cultural heritage, in 2009.
Despite her fame and recognition from authorities, Lei said what has always truly motivated her has been to encourage more of her peers to regain their songs and their culture.
The She songs are mostly sung in antiphonal styles that express emotions at festivals and events such as weddings and funerals and welcoming and entertaining guests. Songs have also played a key role in passing down history and folk tales from one generation to the next.
To promote the popularity of her folk songs, Lei made painstaking efforts to offer free lessons to children in her village.
"Nobody was interested. I even had to offer each child 10 yuan so that they would come," she recalled.
Most people were discouraged by their inability to speak the language, she said.
However, with persistent effort, Lei was able to introduce her songs to the classes of several primary and high schools for ethnic groups in Ningde starting from 2008.
"I went to the schools and talked to the headmasters," she said.
"I told them I can teach the students at least one lesson for free each week. They all agreed that it would be a meaningful thing for the She students."
The very first step, she said, is introducing the students to their own language.
She would encourage them to write down the basic characters of the She language using Chinese characters to help them to memorize.