Bone-snatching game keeps Xibe traditions alive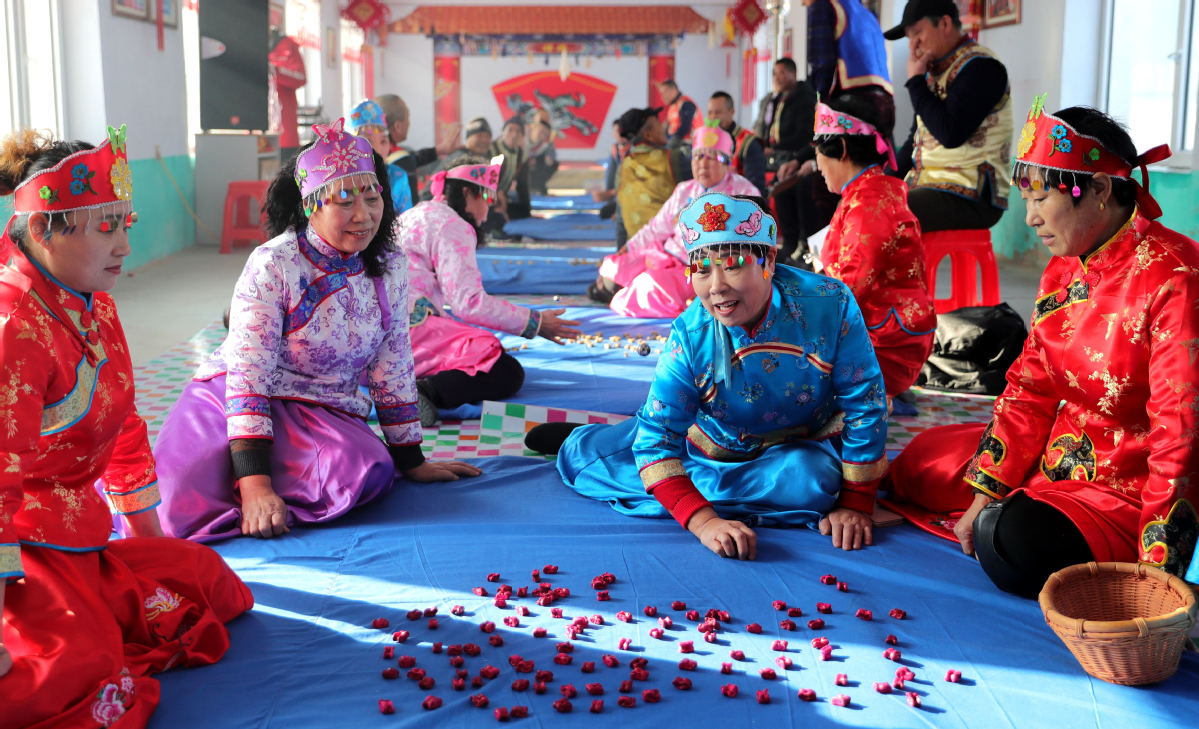 SHENYANG-As Chinese New Year drew near, people from the Xibe ethnic group gathered on Friday in Silongwan village in Shenyang, Liaoning province, for a traditional game of "galaha snatching".
Before the game, 200 galaha, pieces of bone taken from the joints of goats or pigs, are spread on a blanket. A metal ball is then thrown high in the air and participants snatch as many bones as possible before catching the ball.
The one who grabs the most bones before catching the ball is the winner.
"The game isn't about winning or losing. It's more about getting everybody together and enjoying the festivities of the Chinese New Year," said 74-year-old veteran galaha player Zhang Qingtian.
He said the game had been his favorite pastime since childhood and he had dominated the event in recent decades.
China has 56 ethnic groups, and almost all of them have their own traditional cultural events.
According to experts in ethnic culture, galaha snatching has its roots in the leisure activities of ancient Xibe hunters. When an animal was captured and killed, the hunters would keep the bones and use them for indoor games in winter.
In 2011, the centuries-old game entered the provincial list of intangible cultural heritage.
Shenbei New District, where Silongwan village is located, has a large Xibe population.
The district has facilities to preserve intangible cultural heritage and has been promoting them at schools and in rural communities.
A district museum devoted to Xibe culture opened in 2018, highlighting their history, society and culture.
District official Guan Zhongzhan said, "We have carried out a series of special Xibe ethnic activities, such as galaha snatching, paper-cutting and archery, to preserve the culture".