UK police calls climate group 'extremist'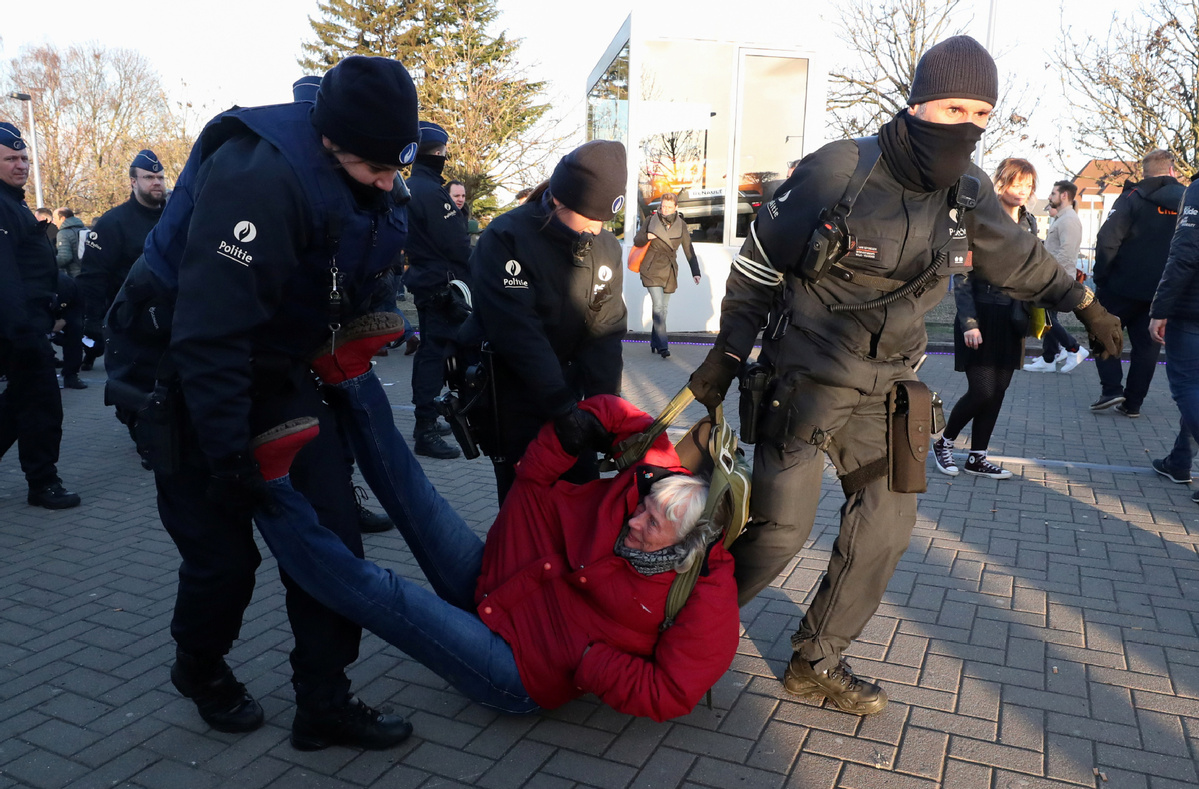 Environmental protest group Extinction Rebellion has been named alongside far-right and extremist organizations in a document of "key threats" compiled by the City of London Police in relation to its counterterrorism activities.
Over the last couple of years the group, also known as XR, has made headlines worldwide with its high-profile climate change demonstrations which have caused disruption to major cities and business districts.
One of its most recent public actions was in London last week where XR supporters set up a fake crime scene outside the offices of Siemens, protesting against the company providing technical support for a new coal mine being built in Australia, as devastating bushfires ravaged the country.
In a report, City police mentioned "the capability and impact the force is having against countering terrorist activity", and went on to say how it was sharing information with "partners and pan-London agencies regarding the key threats, particularly with regard to far-right organizations and Extinction Rebellion".
Specialist instruction was being given to local organizations by trained security staff, the report continued, adding that "the key issues continue to be threats relating to international terrorism and domestic terrorism. In addition, the high-profile actions of Extinction Rebellion, which centered around nonviolent disobedience, results in some disruption in the City, with the potential for the event to be hijacked or infiltrated by more extremist groups."
The inclusion of XR alongside far-right and extremist groups comes after it emerged that a counterterrorism training document being sent to public service bodies in the United Kingdom included a section on threat-linked badges and insignia, one of which was the badge of German second-tier soccer side St Pauli, a club known internationally for its social and political activism.
A spokesperson for the City of London police insisted the police did not bracket XR with terrorist groups, saying: "Ahead of the protests in the summer, our officers, who have regular contact with businesses in the area, spoke to them to ask them to consider the impact of the protests on their business continuity, and to make plans accordingly."
However, Paul Stephens, a former senior police officer who is now a member of XR, remained skeptical. "The categorization of XR with terrorist groups looks more like a strategy to encourage intelligence gathering than an error and is in complete contradiction to the words of counterterrorism policing," he said.