HK residents urged to avoid Wuhan as epidemic worsens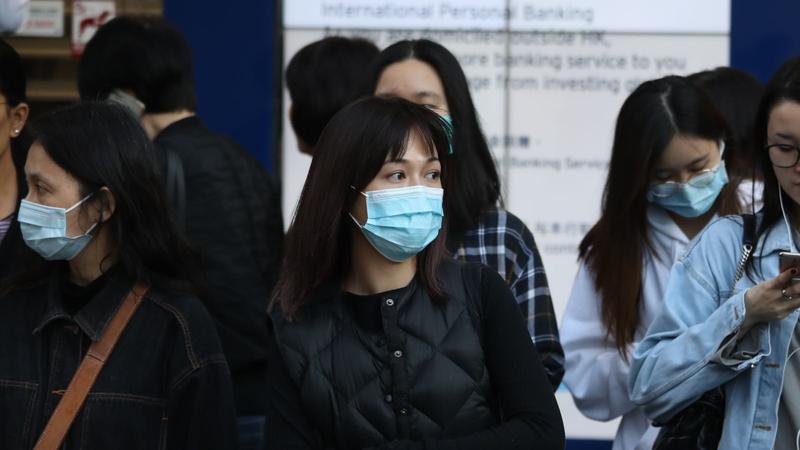 Hong Kong people have been told to avoid visiting Wuhan as the pneumonia epidemic that erupted in the Hubei provincial capital worsened on Tuesday, with six people confirmed dead and over 300 people infected across the Chinese mainland.
Leading Hong Kong epidemiologist Yuen Kwok-yung said on Tuesday the central mainland city remains the single epidemic center of the disease as all reported cases have been linked to it.
Yuen, who heads the Infectious Diseases Unit at the University of Hong Kong's Department of Microbiology, noted that the new coronavirus is less harmful than that of SARS, but warned that the epidemic has entered the third round of transmission, when infections can spread among family members or patients in hospitals.
He expressed concern over the possibility of "super spreaders" emerging, as happened during the severe acute respiratory syndrome outbreak in 2003, following reports that a patient in Wuhan had infected 14 medical staff.
As of 11:30 pm on Tuesday, there had been 318 confirmed cases on the mainland, including 270 in Hubei. All six fatal cases have been in Wuhan.
Guangdong province has reported 17 cases, with 10 of them in Shenzhen.
Hong Kong has recorded 118 suspected cases, but none has been confirmed to be that of the new coronavirus. Eighty-eight of the patients have been discharged from hospital, while the rest are in quarantine.
Acting Chief Executive Matthew Cheung Kin-chung said on Tuesday the SAR government is on the highest state of alert against the threat of the Wuhan contagion, saying the chance of the city reporting its first confirmed case is far from negligible.
Should Hong Kong have a confirmed case, the government would activate its contingency mechanism, he said.
HKU medical scientists estimate the total number of people who might have been infected is around 1,600 by Jan 17. Of these, over 1,300 of them are in Wuhan. They said the risk of a major outbreak in Hong Kong is low, with only three confirmed cases at most.
Gabriel Matthew Leung, dean of the HKU's medical school, explained that their estimates are based on mathematical models built with known data, taking into account the number of travelers using air, rail and road transport between Wuhan and other mainland cities during the Lunar New Year holiday.
In Guangzhou, Duan Yufei, director-general of the Health and Family Planning Commission of Guangdong province, said on Tuesday that Guangdong, Hong Kong and Macao will keep in close communication to prevent an outbreak of the disease.
Chen Zimo contributed to this story.