Strictest measures enacted to contain viral pneumonia
Share - WeChat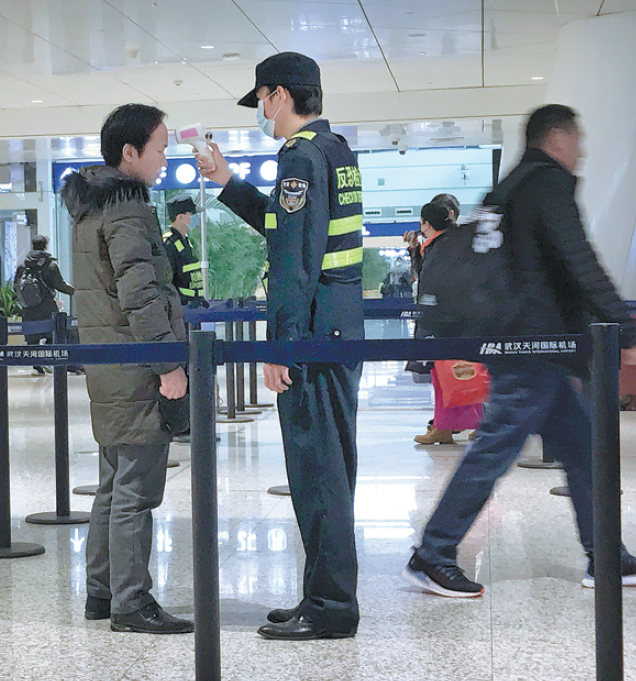 Chinese health authorities are adopting the strictest prevention and control measures for the new strain of coronavirus that has caused a pneumonia outbreak in Wuhan, Hubei province, as the pathogen continues to spread.
On Monday, 77 new confirmed cases of the virus — 2019-nCoV — were reported on the Chinese mainland, bringing the total number of confirmed cases on the Chinese mainland to 291, six of whom died, the National Health Commission said on Tuesday afternoon. Among the new cases, 72 were reported in Hubei province, two in Shanghai and three in Beijing.
In addition, 27 suspected cases were reported on Monday, bringing the total number of suspected cases to 54, the commission said.
Taiwan health authorities said on Tuesday a woman of about 50 years of age was confirmed to be infected with the virus, the first such case on the island.
In the Hong Kong Special Administrative Region, no confirmed cases were reported as of Tuesday evening, but the number of suspected cases rose to 118 as of Tuesday noon, according to official data.
Wuhan, the center of the outbreak, reported 60 new cases on Monday and two additional fatalities — a 66-year-old man and 48-year-old woman. Both of them died on Monday due to multiple organ failure, the Wuhan Health Commission said. The total death toll from the virus climbed to six, all in Wuhan.
Zhong Nanshan, a member of the Chinese Academy of Engineering and a prominent expert on respiratory diseases, said existing evidence shows the new virus can spread from human to human, and the epidemic may spread further, given that China will see a massive human migration during the upcoming Spring Festival holiday.
The source of the infection has not been located, and its means of transmission is not clear. Health experts agree the possibility exists for mutation of the virus, according to the National Health Commission.