Chunyun bears witness to the changing tides in travel
Share - WeChat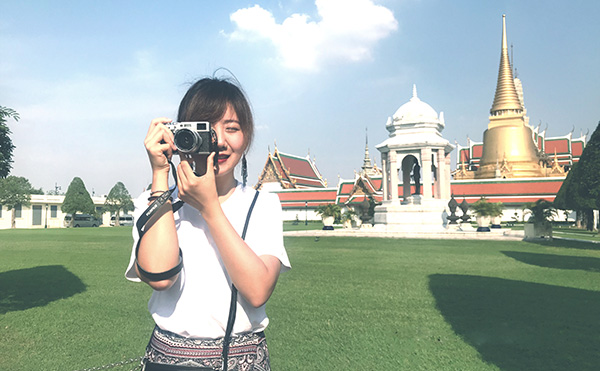 As an ancient Chinese poem says: "On festive occasions more than ever one thinks of one's dear ones far away." And this is especially true during chunyun-the Spring Festival travel period.
This traditionally busy season sees millions of Chinese travel across the country amid congested traffic to attend family reunions during the holiday, which runs from Jan 24 to 30 this year.
However, for some young people like Zhou Xiaoli, the weeklong holiday is a rare opportunity to take a long trip on her own to relax after a year's hard work.
"While traveling on my own, I enjoy the freedom to arrange my itinerary as I like. I often stay in hostels and chat with young people from all over the world," says the 30-year-old office worker from Beijing.
Since February 2016, she has traveled to Japan on several occasions and plans to visit Xi'an, Shaanxi province, and the Xinjiang Uygur autonomous region later this year.
She takes her annual leave over the Spring Festival holiday so she can enjoy a two-week vacation, her only long break of the year since she works during the National Day holidays.
As a gourmet, she often visits food markets to observe the local dining habits and finds tips on where to sample the most authentic dishes.
"It's important to rub shoulders with other people, locals and tourists alike. It helps to break stereotypes about each other's countries and cultures," she says.
"The people I meet are part of my travel experience. I like to make friends and keep in touch with them on social media."
She once joined a matcha (powdered green tea) ceremony in Japan, where she made friends with a young local man who spoke Chinese. The two met up the next time she traveled to Japan and visited Uji, a city famous for matcha, and visited local matcha masters to learn about the industry.
"For me, the most essential ritual is to eat dumplings during Lunar New Year when I'm traveling. I also send greetings to my family and video chat with them," Zhou says.
People like Zhou tend to travel alone since it's not easy to find a travel companion during Spring Festival holiday. Most of her friends still spend the holiday with their families.