Xiongan New Area under construction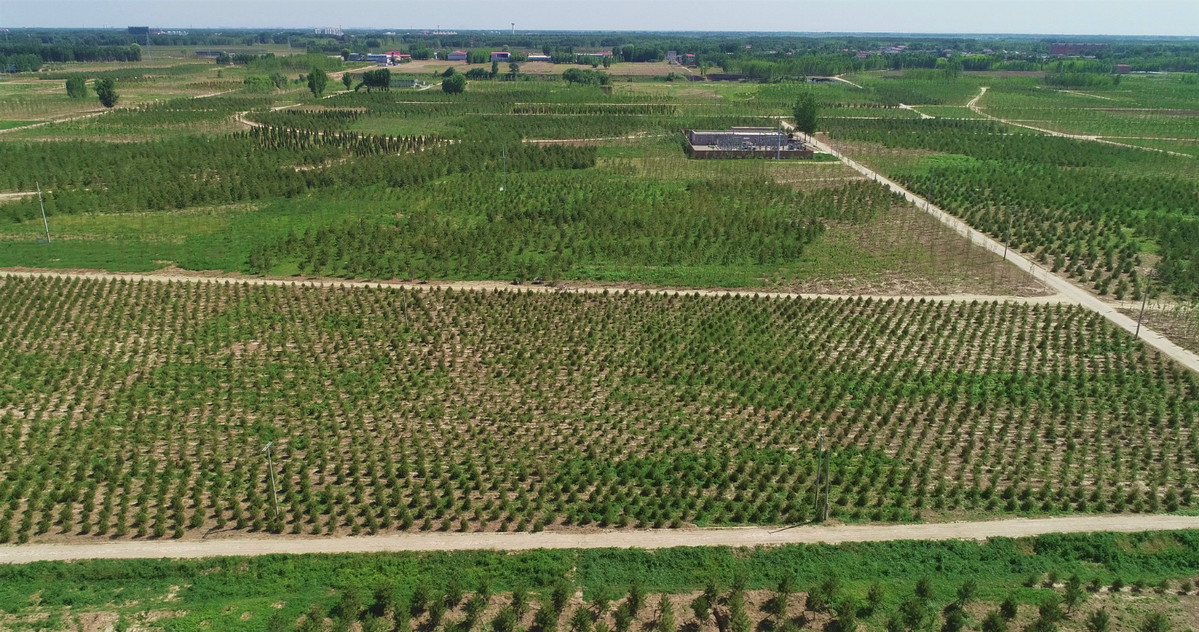 Outside it was -7 C, a temperature where hands could start to feel numb in about three minutes. But Gao Jianxun was sweating a bit after walking for two hours in a forest in Xiongan New Area, North China's Hebei province.
He took off his jacket after the inspection for any fire sources and started cutting off withered branches from a pine tree in the woods.
These are his daily tasks as a forest ranger at the newly planted forest in the almost 3-year-old economic area near the capital.
Established in April 2017, Xiongan New Area is a key step in the country's regional development strategy of Beijing, Tianjin and Hebei, which are near each other geographically.
When set up, the area was attached with a national significance similar to the nation's economic engines of Shenzhen Special Economic Zone and Shanghai Pudong New Area, according to an official outline about the area's development.
"The blueprint for Xiongan is making us locals so excited, and our home will not be just a common village," said the forest ranger Gao, 51, a resident at Gaoxiaowang village in Rongcheng county, covered by Xiongan.
The forest Gao now works for is called Qiannianxiulin, or Millennium Forest, an afforestation project that started in 2017 and has planted 14 million trees on 207 square kilometers of land in Xiongan.
This year, another 67 sq km of land will be afforested. The afforestation land is separated in different sections in Xiongan, according to China Xiongan Group, the project's operator.
The forest coverage rate will be increased to 40 percent in the future from the past 11 percent in the area -- which mainly includes counties of Rongcheng, Anxin and Xiongxian -- about 100 km southwest of Beijing, according to an official outline on the area's development.
Wang Dongfeng, secretary of the Communist Party of China Hebei Provincial Committee, visited a concrete mixing station on Jan 1 and stressed the importance of a high-quality, green and energy-saving factory, because the materials can "directly determine the quality of various construction projects in the new area".
Last year, a total of 67 major construction projects started in the area, mostly in the field of infrastructure and environmental enhancement.