Chongqing porcelain carving artist creates vivid art with tiny text
Share - WeChat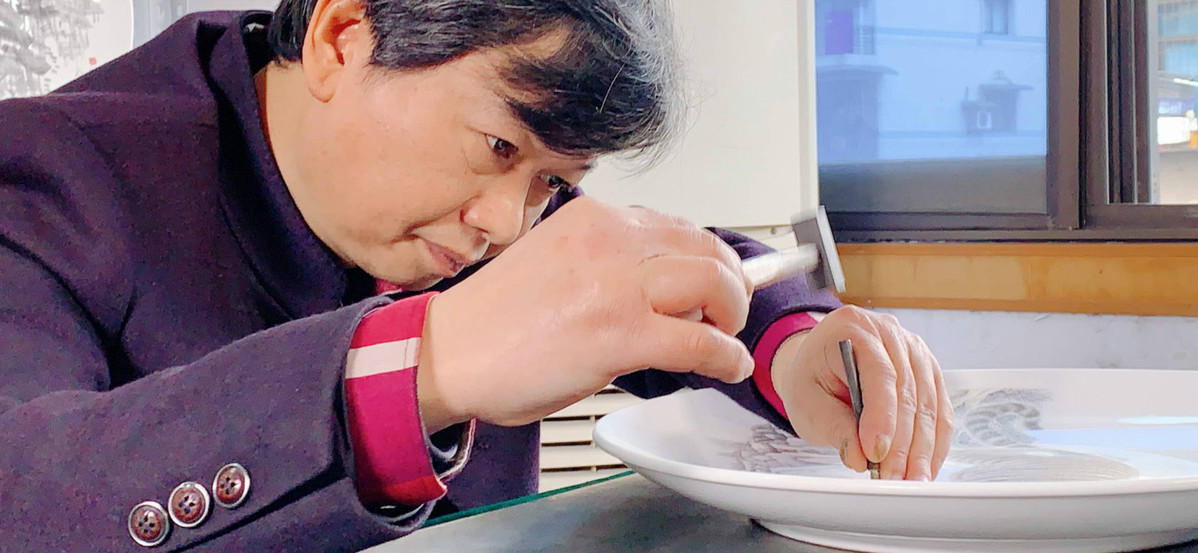 Li Longyou, 48, born in Southwest China's Chongqing, is the fourth generation inheritor of Li's Porcelain Carvings of Yongchuan district.
As a folk artist in porcelain carving, Li uses porcelain as "paper" and a knife as a "pen", and transforms porcelain plates into exquisite art with vivid landscapes, figures, flowers and birds.
Having carved porcelain for more than 20 years, Li's artistic ideas come from family traditional porcelain carving, oil painting, traditional Chinese painting and constant innovation.
A number of Li's porcelain carvings combine micro-carvings as well. Laozi Went Out of Hangu Pass bears a piece of micro-carving, Tao Te Ching, in the top left of the plate. The micro-carving has a total of 5,180 Chinese characters, each of which is 1mm×0.8mm in size. The carving of famous Chinese painter Qi Baishi has a piece of micro-carving, Qi Baishi's Biography, in the lower left. Each character in the micro-carving is only 1mm×1mm in size.
In December 2018 Li's porcelain carving was listed in the Intangible Cultural Heritage of Yongchuan district.