Tianjin intl families create blessings at holiday event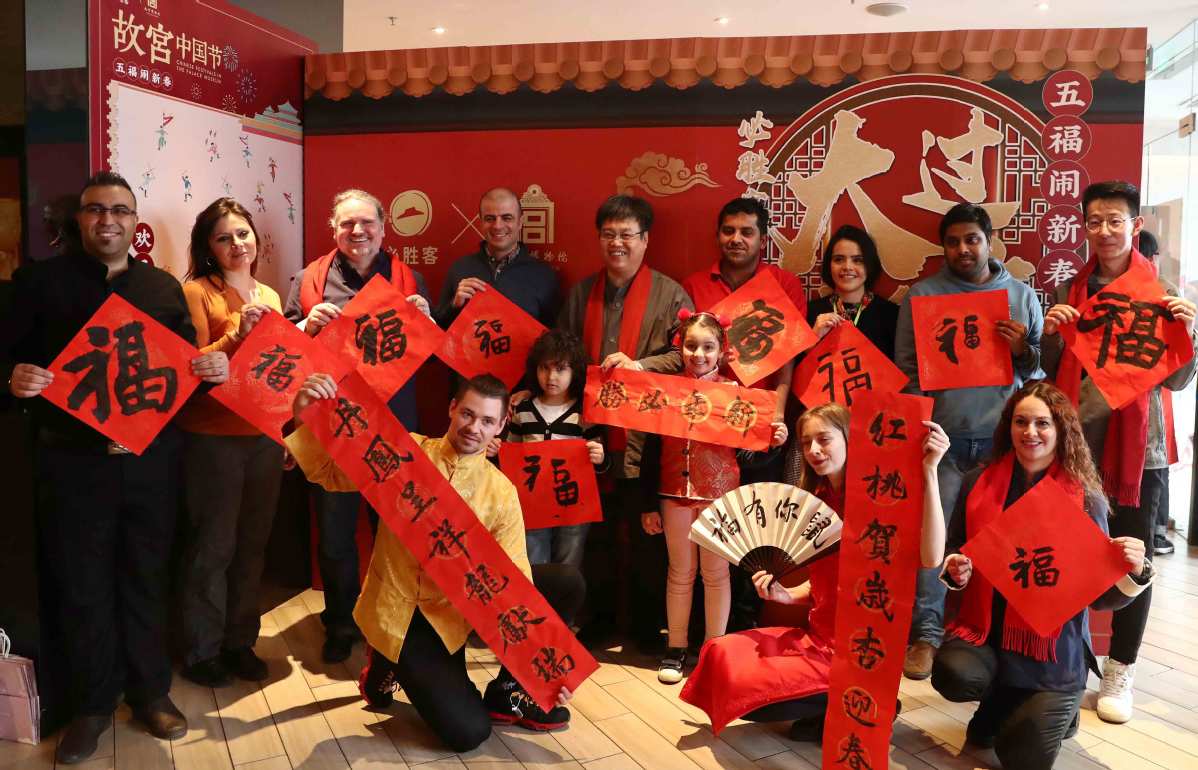 International families living and working in Tianjin joined an event to practice calligraphy of the Chinese character fu, meaning blessing, a traditional custom in China, in celebration of the Spring Festival, which falls on Jan 25 this year.

Meng Wei, director of the Tianjin Youth and Teenager Calligraphy Academy, a calligraphy education organization, taught the international families living in the northern coastal city with Chinese customs and calligraphy knowledge.

He taught foreigners how to write fu, improving their calligraphy skills with enriched culture horizons.

"Every new Spring Festival, Chinese people prefer to hang the posters of the 'gate god', 'fu', as well as couplets on their house doors," said Meng.

Chinese people believe that there are different kinds of blessings, including those for longevity, wealth, rank, health and peace, and believe a sincere blessing before the Lunar New Year could ensure good fortune for the coming year.

"The event helped foreigners to understand Chinese culture and get more involved in living in China and Tianjin," he said.