Movie guide for the Chinese New Year holiday
Share - WeChat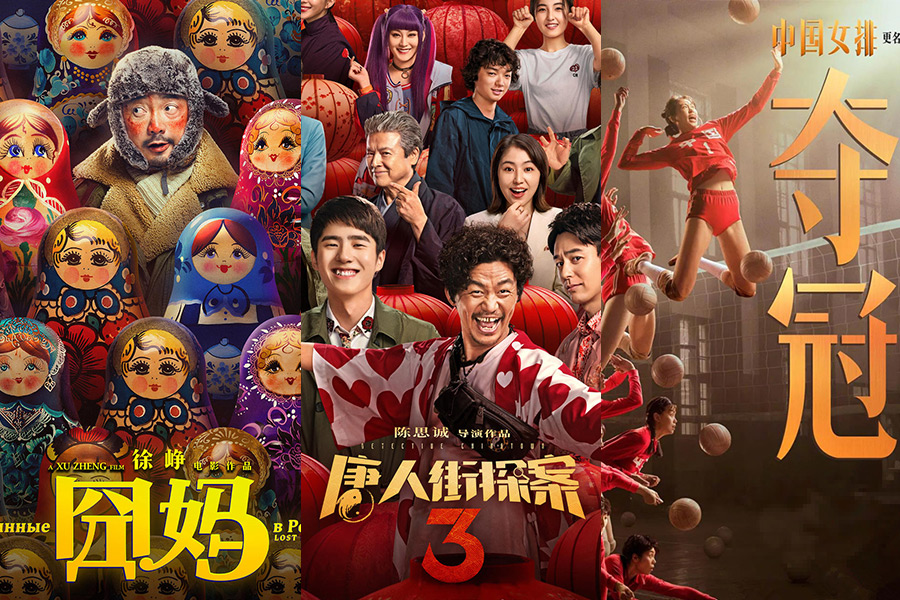 Chinese New Year, also known as Spring Festival, is the grandest celebration in China, with a seven-day holiday. As the most colorful annual event, the traditional Chinese New Year lasts longer, up to two weeks, and the climax arrives around Chinese New Year's Eve, with iconic red lanterns, loud fireworks, family banquets and parades.
The 2020 Chinese New Year commences on Jan 25. And according to the Chinese zodiac, the year 2020 is also presented as the Year of the Rat, which makes this fuzzy little creature a token of auspiciousness and good luck.
Among all the festivities, an increasing number of Chinese families choose to go out for a movie night. And the Chinese New Year holiday has grown to become one of the most lucrative times of the year for the box office.
Seven films have so far been officially scheduled to release on Chinese New Year's Day (Jan 25), including Detective Chinatown 3, Lost in Russia, The Rescue, Vanguard, Leap and the two animated works Bonnie Bears: The Wild Life and Legend of Deification.
The diverse genres comprise not only comedies, but also sports and the myth-based animated feature Legend of Deification. Audiences will be thrilled to see beloved stars such as Gong Li, Jackie Chan, Xu Zheng and Eddie Peng.
Have you made up your watch list yet? Better get started now!