Green forests help combat desertification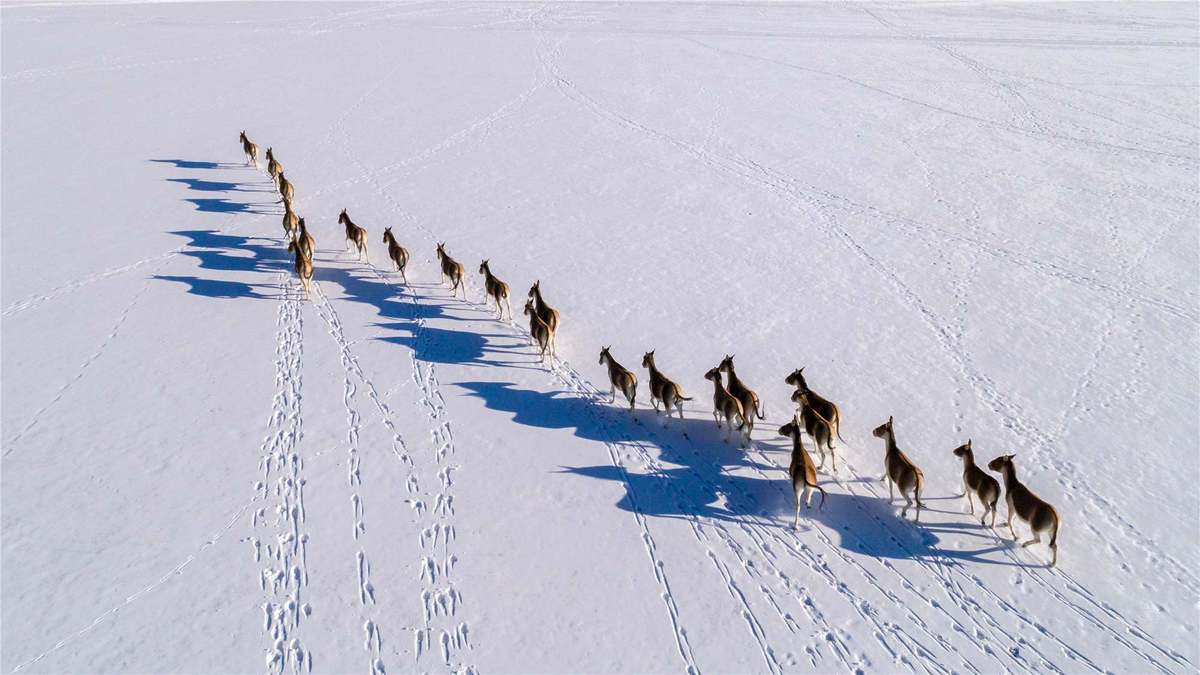 Nature reserves
Last year, China witnessed another major move in environmental protection. In July, the State Council unveiled guidelines to build a network of nature reserves, aiming to improve protection of such areas and reach world-leading levels of management and protection by 2035.
According to Huang Runqiu, vice-minister of ecology and environment, the country has already founded 2,750 nature reserves, covering a total 1.47 million sq km and accounting for 15 percent of the total land area.
Moreover, China has already achieved the target set by the UN Convention on Biological Diversity to protect 17 percent of the world's land and conserve 60 percent of its plant species by the end of last year, Huang said.
"Together with other natural protected areas, about 18 percent of China's land is under protection," he added. "As a major component, the network of national parks will further contribute to the construction of a beautiful China."
In October, the National Forestry and Grassland Administration announced that a 10-park pilot program would conclude by the end of this year, with some parks having made many achievements in environmental and wildlife protection.
At the Northeast China Tiger and Leopard National Park, which straddles the provinces of Jilin and Heilongjiang, the numbers of Siberian tigers and Amur leopards-both listed as critically endangered by the IUCN-have risen in the past two years.
In the Qilian Mountain National Park, straddling Gansu and Qinghai provinces, 114 mines have been closed and all the facilities and buildings have been dismantled or removed. Moreover, 25 tours that posed threats to the ecosystem have been modified.
"As a major component of the country's aim to build a network of nature reserves, construction of national parks will be given top priority in our future work," said Zhang, from the administration.
Last year, the administration conducted inspections and evaluations of the 10 pilot parks, which cover more than 220,000 sq km. By the end of this year, it will reassess all the applications and grant the official title of "National Park" to those that meet standards.
However, there are still many challenges to environmental safety. According to Zhang, the total area of forests, grassland and wetland is still limited. "Some regions face the degradation of their ecological functions and their ecosystems are fragile," he said.
In addition, the per capita area of forest and wetland is still low, accounting for just one-quarter of the global average. "The high-quality ecoresources that could serve public demands are limited," Zhang said.
"We will further promote President Xi's thoughts on ecological and environmental protection, accelerate construction of the supervisory system for protection work, make more biodiversity protection efforts and improve our management capabilities to build a beautiful China."