Noodles pave the way out of poverty for NW China county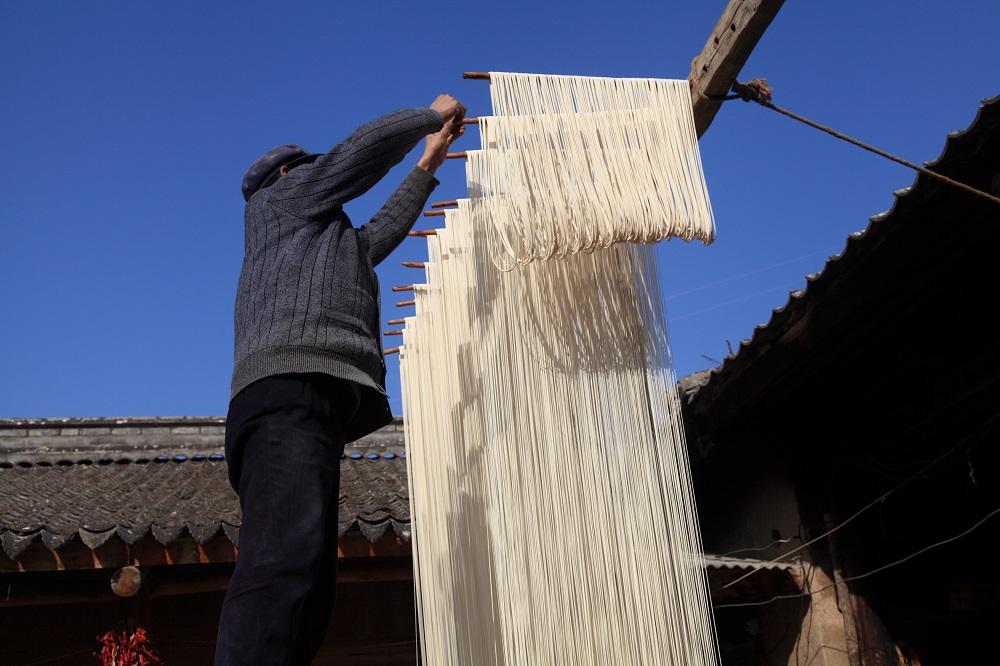 Hand-pulled lixian noodles can be stretched as thin as a strand of hair and are known for their chewiness and springiness.
Lixian county in Longnan, Northwest China's Gansu province, has a long history with the fresh, hand-stretched noodles. Ertu village is the region's best noodle producer, where more than 50 villagers are busy making noodles for Spring Festival, a particularly peak time in the business season.