World's largest radio telescope starts formal operation
Share - WeChat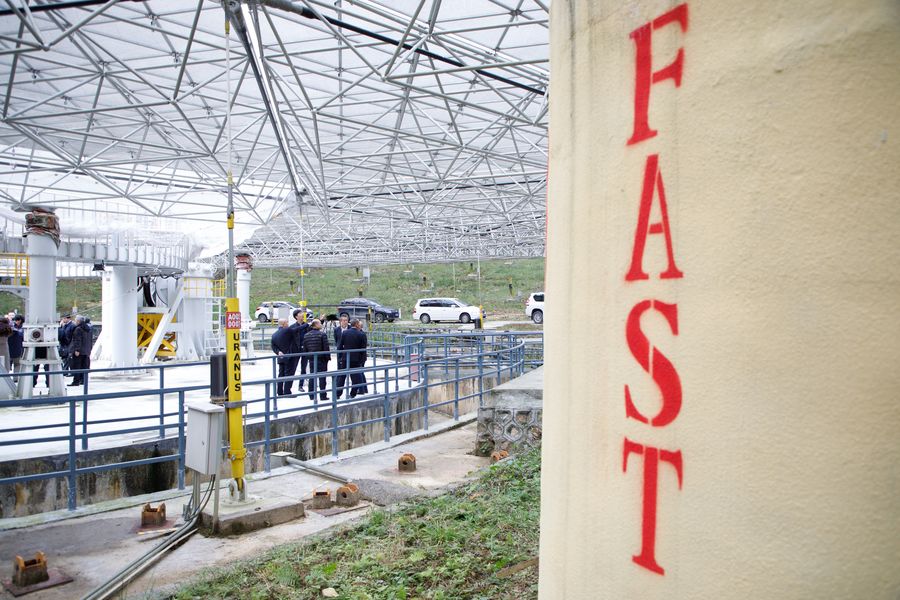 With a cost of nearly 1.2-billion-yuan (around $170 million), FAST was completed in September 2016, over 20 years after it was proposed by Chinese astronomers.
Yan Jun, former director of the National Astronomical Observatories of the Chinese Academy of Sciences and project manager of FAST, said with growing economic strength and increasing investment in basic scientific research, China is poised to make greater contributions to the common cause of mankind.
Nearly 10 scientists from the United States, Britain and Pakistan have worked at FAST. More global collaborations are expected in areas such as gravitational wave detection and very-long-baseline interferometry (VLBI) following its formal operation.
To ensure FAST's performance, about 7,000 residents living in the vicinity were relocated, before moving back to a town 10 km away from the telescope. An astronomy-themed park has been built around the site of FAST, drawing a large number of visitors and tourists.
Nan Rendong, who had worked as the chief scientist of a team who selected the site for FAST and oversaw its construction, died in 2017 due to sickness at the age of 72. China honored him with several posthumous titles, including the "role model of our times."