Xi sends condolences to Ukrainian, Iranian presidents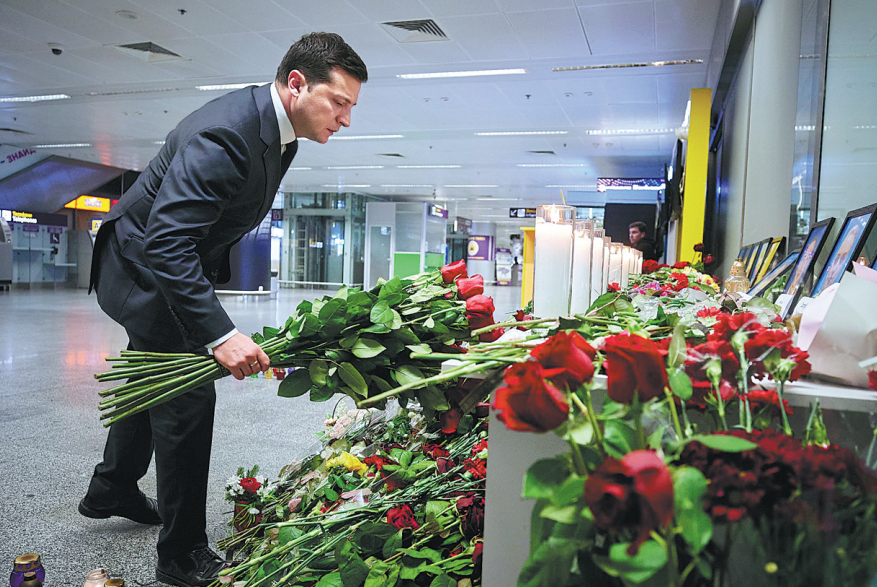 President Xi Jinping sent his condolences on Thursday to Ukrainian President Volodymyr Zelensky and Iranian President Hassan Rouhani over the Wednesday crash of a Ukrainian airliner in Iran that killed all 176 people aboard. The flight was bound for Kiev.
In the message, Xi said he was shocked to learn about the crash of the airliner. On behalf of the Chinese government and people, and in his own name, Xi conveyed his deep sorrow and extended sincere condolences to the families of the victims.
The Ukraine International Airlines Boeing 737-800 crashed in the outskirts of Teheran on Wednesday just minutes after its takeoff from Teheran's Imam Khomeini International Airport. Eighty-two Iranians, 63 Canadians, 11 Ukrainians, 10 Swedes, four Afghans, three Germans and three British people were killed, according to Ukraine's Foreign Minister.
The plane was trying to return to the airport when it crashed, Iranian investigators said.