Riding a wave of success
Share - WeChat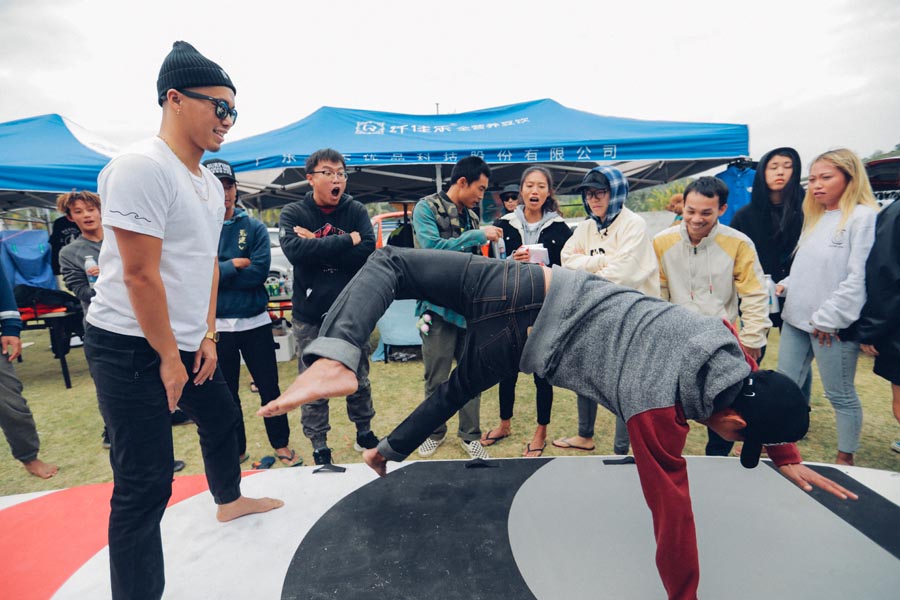 A more open platform
Yang, a former professional surfer, points out that the event maintains a relaxed atmosphere because most of its participants are amateurs.
"Every year, they come to compete for fun and meet up with old friends," says Yang.
Xu Jingsen, another participant at the event, agrees and adds that these informal surf contests offer an open platform for amateur surfers to strut their skills and get to know people who share the same passion.
Xu, a graduate from the Ocean University of China in Shandong province's Qingdao city, became obsessed with the water sport in 2011.
He practiced the skills needed to conquer the waves at surfing spots in the coastal city. Mastering how to spot a wave and paddle to the right spot quickly, honing the best body stance and learning how to guide the board with the minimum of energy took hard work and dedication.
It was also a good way to escape the everyday concerns of life and rejuvenate his mind and body, says the 30-year-old.