Airbnb names its favorite homes away from home
Share - WeChat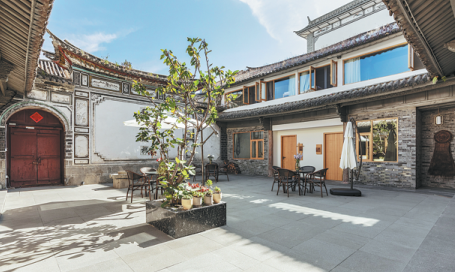 Home-sharing platform Airbnb recently released a report about the demographics of its host community in China and bestowed the 2019 Belo Awards in the categories of listing design, hospitality, contribution to community and pioneering spirit to outstanding Chinese hosts.
A report by the State Information Center reveals that the trade size of home-sharing listings in China reached about 16.5 billion yuan ($2.4 billion) in 2018, a 37.5 percent increase over 2017.
Airbnb's average monthly active users ranked first among home-sharing platforms in China between January and October in 2019, according to Beijing-based data research firm Questmobile.
"We will continue to work hard on our branding, products, quality, security and community to create authentic travel experiences for customers," says Airbnb China's CEO Peng Tao, who summarized the company's 2019 achievements at the event.
Airbnb recently announced an agreement with the International Olympic Committee that new Airbnb hosts will provide accommodation and experiences through 2028, including during the 2022 Winter Olympic Games in China.
The company says it seeks to build a community of hosts and guests.
Since 2017, Airbnb has organized more than 330 face-to-face training sessions for hosts who want to increase their orders and enhance their online reputation via user recommendations.
An Airbnb report shows the number of "superhosts" in China increased by 2.6 times in 2019, when the number of hosts who operate at least six listings doubled.
Superhosts are veteran hosts who provide extraordinary experiences for their guests. In the past five years, over 1.4 million people worldwide have been awarded a superhost badge for their website listing.
The ratios of hosts from second-and third-tier cities and resort cities are increasing. Rural listings already cover over half of China's counties, and home-sharing is becoming a key sector in rural tourism.
Chinese hosts range in age from 18 to 76, and are 33 years old on average.
About 70 percent were born in the 1980s and '90s, and 87 percent hold a bachelor's degree or higher. About 62 percent are women.