Laba porridge sweetens prelude of Chinese Lunar New Year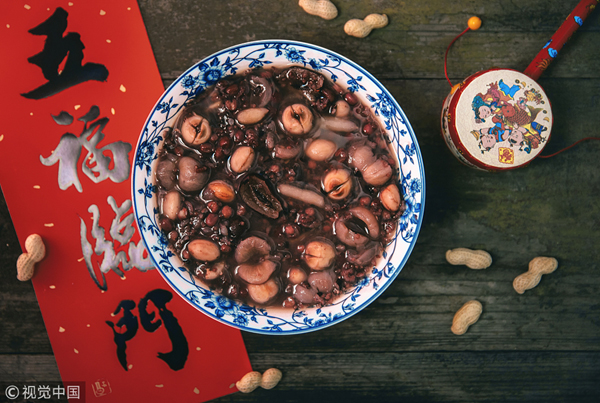 Chinese people start their preparations for the Spring Festival more than 20 days ahead. The 12th lunar month in Chinese is called la yue, so the eighth day of this lunar month is la yue chu ba, or laba. The day is also known as the Laba Rice Porridge Festival. The Laba this year falls on Jan 2.
Three major customs on Laba are ancestor worship, eating Laba rice porridge and making Laba garlic.