EU and China have much to gain from cooperation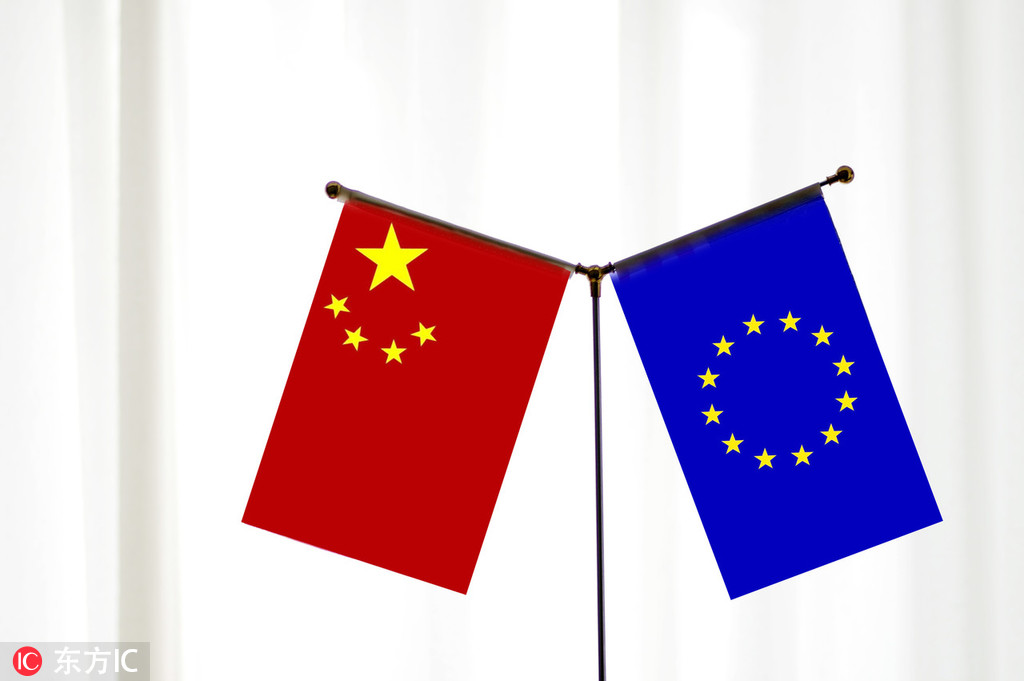 On a recent drive back to Brussels after covering the European Parliament plenary session in Strasbourg, I made a detour to Verdun, a small French city. It was a bloody battlefield where more than half a million German and French soldiers died and many more were injured in 1916 during World War I.
I have seen several World War I fields of battle during my first year in Europe. It's hard to imagine that the assassination of Archduke Franz Ferdinand, heir presumptive to the Austro-Hungarian throne, in Sarajevo on June 28, 1914, triggered a war that killed 9 million soldiers and 7 million civilians.
The European Union is a great project because, among other things, it makes such hostilities among member states much less likely. It is fantastic to travel within the Schengen area because there is no passport control. National borders seem to have almost disappeared.
The EU is entering a critical moment with the impending Brexit, rising populism and migration, not to mention global challenges such as climate change, unilateralism, protectionism and nuclear proliferation.
With a new leadership just taking office, the EU has a unique role to play in tackling global challenges, given that its traditional ally, the United States, is on the opposite side of many of these issues.
Unlike the US, however, China is increasingly aligning with the EU in upholding multilateralism, safeguarding international rules and norms, abiding by the Paris Agreement and Iran nuclear deal, and opposing trade wars, to name just a few.
True, there are differences between China and the EU, but they are nothing new. Both sides have managed them relatively well and continued to expand their cooperation in almost every field in the last four decades, including holding human rights dialogue, which entered its 37th round this year.
That the EU is China's largest trade partner and China is the EU's second-largest trade partner is a strong testimony to their cooperation. And European companies, such as Airbus, Volkswagen, Siemens and Nestle, have booming businesses in China.
But the China-EU relationship goes way beyond trade and investment. The number of Chinese tourists to Europe and Chinese students pursuing graduate studies in European universities is expected to grow rapidly. Also, there are already 600 flights per week between China and EU cities.
China has learned a great deal from Europe over the past four decades in science, technology, management, education and governance. And learning from Europe and the rest of the world will continue to benefit China's modernization drive.
However, just like many outstanding issues between EU member states in Eastern and Western Europe, some differences between China and the EU will likely persist for some time. Both sides should have patience, and use dialogue and consultation to narrow, if not resolve, those differences. Being obsessed with and continuing to exaggerate the differences would mean wasting the huge opportunities for win-win cooperation that is beneficial for both Chinese and Europeans.
Concluding a bilateral comprehensive investment agreement in 2020, as pledged by leaders of both sides, will inject fresh momentum into the relationship. In Brussels 10 days ago, Foreign Minister Wang Yi proposed that the negotiation on a bilateral free trade agreement start immediately, a goodwill gesture that the EU should respond positively to.
The EU is expecting more market access to China. For the same reason, China expects the EU's foreign investment screening and other regulatory regimes to not discriminate against Chinese investors and companies such as Huawei.
The last thing the EU needs in dealing with China is adopting zero-sum policies and taking a confrontational stance that hawks in Washington have exhibited while also trying to influence the EU's decision-making. And the EU knows deeper cooperation with China has mutually beneficial outcomes.
The author is chief of China Daily EU Bureau based in Brussels.
chenweihua@chinadaily.com.cn
Most Viewed in 24 Hours
China Views